News story
Foreign Office Minister reaffirms close partnership with Morocco
Foreign Office Minister ends first official visit to Morocco, highlighting strong partnership and support for reform process.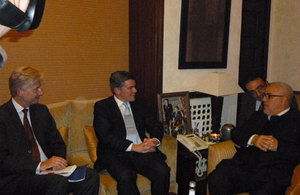 On 10th and 11th March 2014 the Foreign Office Minister for the Middle East and North Africa, Hugh Robertson, paid his first official visit to Morocco.
Mr Robertson met the Moroccan Head of Government Abdelilah Benkirane and the Moroccan Minister for Foreign Affairs and Cooperation Salaheddine Mezouar. He also met beneficiaries of a UK-funded project with the Moroccan Parliament and held a discussion with a group of recipients of British Government scholarships.
Speaking at the end of the visit, Mr Robertson said:
It has been a great pleasure to visit Morocco for the first time in my position as British Minister for the Middle East and North Africa.

Last year marked 800 years of diplomatic contact between the UK and the Kingdom of Morocco and our partnership today is as strong as it has ever been.

I congratulated His Excellency the Moroccan Head of Government and His Excellency the Minister for Foreign Affairs and Cooperation on the democratic reform process in Morocco thus far and look forward to further progress. We are already working closely with the Moroccan government and civil society, from training journalists to helping civil society participate in policy formation. I met an inspiring group of Moroccan MPs who have been participating in a UK-funded Arab Partnership strengthening parliament's role in scrutinising the government, working with the Westminster Foundation for Democracy.

I discussed with Mr Mezouar our partnership on a number of international issues. This year we both began 3-year memberships of the UN Human Rights Council, which offers great opportunity to boost our international cooperation.

The UK and Morocco also share a determination to raise our economic relationship to the level befitting two countries with such long historical ties as open, trading nations, and with so much to offer one another. There is huge potential for partnerships in sectors such as education, financial and professional services and renewable energy. We will continue to work to build the links between British and Moroccan business people to ensure we are capitalising fully on this potential in both our countries' interests.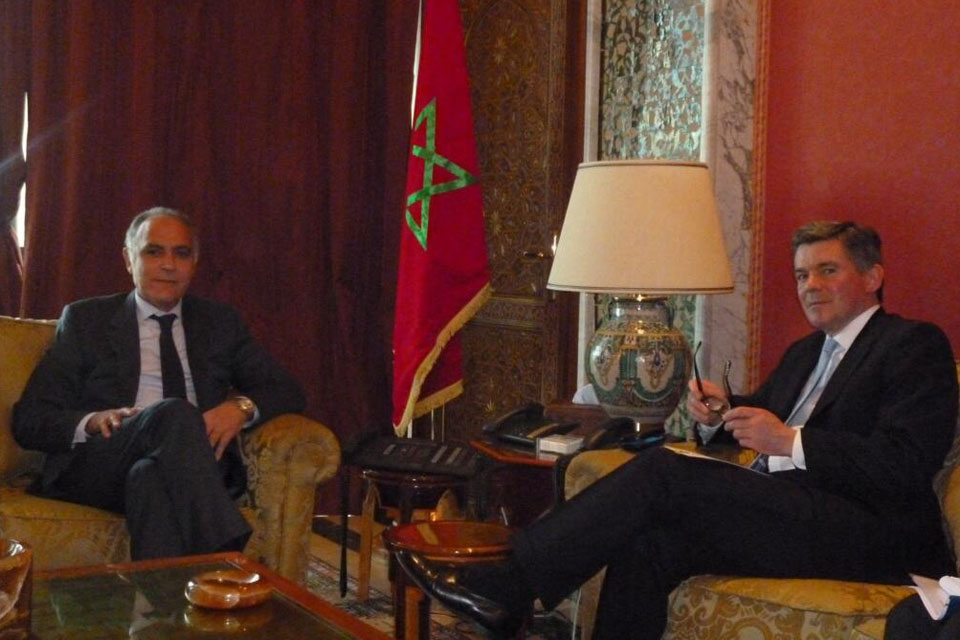 Further information
Visit the UK and Morocco website pages
Follow Foreign Office Minister Hugh Robertson on twitter @HughRobertsonMP
Follow the Foreign Office on twitter @foreignoffice
Follow the Foreign Office on facebook and Google+
Published 12 March 2014