News story
Foreign Office Minister offers condolences on death of Judge Antonio Cassese
Foreign Office Minister Alistair Burt said he was sorry to hear of the death of Judge Antonio Cassese, who died of cancer on 21 October.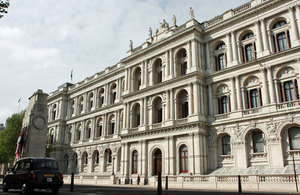 Speaking today the Foreign Office Minister said:
"I was sorry to hear of the death of Antonio Cassese. Judge Cassese was a distinguished jurist who dedicated a considerable amount of his time over the last few years to the Special Tribunal for Lebanon working tirelessly as its President. He has been a dedicated and hard working partner since his days as President of the International Criminal Tribunal for Yugoslavia, and has been a model to us all with his commitment to combating impunity, to the principles of international law and the fair delivery of justice.
On behalf of the United Kingdom I offer my deepest condolences to his family and colleagues."
Published 25 October 2011