Focused Border Force will make UK safe
Damian Green announced that passengers on non-EEA flights travelling to UK will have details checked using e-Borders system.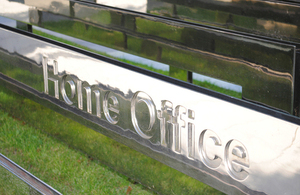 He made the comment during a speech this morning where he outlined how the new Border Force will operate following its separation from the UK Border Agency.
Speaking at the Royal United Services Institute, the minister said there will be clear rules into the correct level of checks for every type of passenger and all types of goods that cross the UK border.
In addition, the e-Borders system will be rolled out even further to cover 100 per cent of non-EEA flights by next month.
The e-Borders programme collects and analyses information on passengers and crew intending to travel to or from the UK before they travel.
A stronger border
He said: 'A safe and secure border means not just better immigration control, but safer streets and more secure citizens. There can be no compromises on border security. In a dangerous world, our border is one of our main protections.'
In 2011, 2.6 million UK visa applications were made and there were around 200 million passenger journeys across UK borders. Five hundred million tonnes of freight passed through seaports.
The minister said: '[e-borders] combined with our strict visa regime means that all non-EEA arriving from outside Europe will have been checked once, and many twice, while they are still thousands of miles from our passport controls. That means better protection than ever before and a stronger border'.
Published 14 March 2012