News story
First World War trenches uncovered at Ballykinler
A series of First World War practice trenches have been uncovered at Ballykinler Training Centre in Northern Ireland.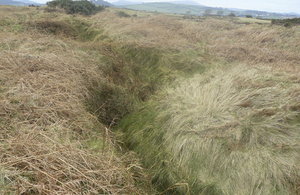 2014 marks the centenary of the outbreak of the First World War, so the discovery of trenches used to train soldiers a century ago is a timely one.
Major Tony Canniford, Senior Training Safety Officer at the Ballykinler site, has been working with Heather Montgomery, a PhD student at Queen's University in Belfast, who is investigating First World War British training grounds in Ireland.
The investigation at the site, which is managed by the Defence Infrastructure Organisation (DIO), has so far uncovered a full practice trench system and dugouts, plus an old 600-metre gallery range. These are thought to have been originally used by the 36th Ulster Division in preparation for the Battle of the Somme.
The team has also uncovered what is believed to be a Second World War grenade range.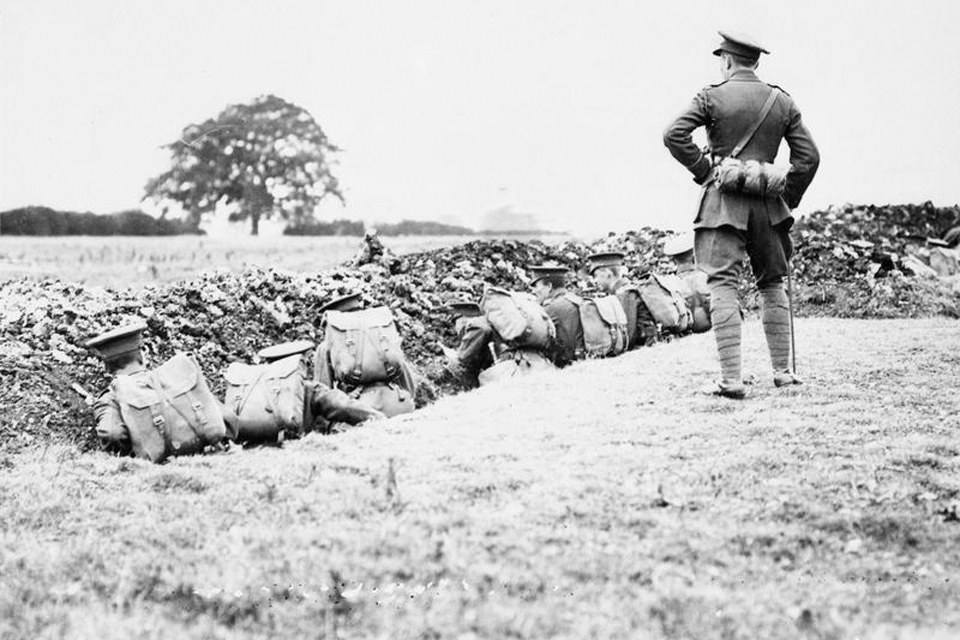 Major Canniford said:
We knew we had some First World War remnants here at Ballykinler, but we didn't know exactly what we had as the training camp has been here since the Boer War.

With the help of Queen's University we have been able to identify a number of interesting archaeological elements, and we hope to unearth more and work to preserve and maintain this part of history. Not only are we the custodians of the site, but it links nicely with my own regimental history.
Talking about the finds, DIO senior archaeologist Richard Osgood said:
We're very excited by these finds and we're keen to find out more about them.

Our strategy now is to investigate this legacy further and try to understand who put the trenches in place, why they were used and how effective they were, and then to see what steps we can put in place to conserve them.
Heather Montgomery has been working closely with DIO staff to uncover as much of the First World War training area as possible. She said:
I'm currently investigating the First World War British training grounds in Ireland that were established to house, train and maintain the troops from Kitchener's first army across the island of Ireland.

The island of Ireland hasn't been represented archaeologically or accurately historically as far as the involvement in the First World War is concerned, and I'm hoping that my investigations will help to lead to a better understanding and enhancement of that knowledge.
The nature of the landscape at Ballykinler has served to preserve much of the rich history of the training area, as some of the trenches are in the danger area. It is thought that this is just the beginning of a project which will unearth a wealth of 20th century Irish military history.
Published 14 March 2014