First World War airfield listed
Site which protected London will now be protected for future generations.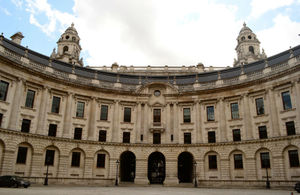 The historic Stow Maries First World War airfield and its associated buildings have today been awarded Grade II* listed status.
The aerodrome, created at the outbreak of war in 1914, was one of a number in the south east to defend London from German Zeppelin airships and, later, Gotha bombers.
The rare site was listed by Heritage Minister John Penrose, on the advice of English Heritage, to recognise its rarity, architectural interest and historical importance.
"Stow Maries is a rare survivor or our First World War military heritage," Mr Penrose said. "It reminds us that, along with everything else, the war also saw the birth of the RAF and the very first aerial raids on the capital.
"The heroism of the first military fliers - and the ultimate sacrifice that so many made - is rightly commemorated every year on Armistice Day. It is fitting that this poignant reminder of the conditions in which they worked is also preserved."
Ten of the pilots who flew out of Stow Maries lost their lives during the war. The site was also a base for B-Flight, part of the 37th Squadron of the Royal Flying Corp, led by Lt. Claude Ridley, who was just 19 when he took command.
Further information
Published 10 May 2012