News story
FCO Minister answers questions on Sri Lanka via Twitter
FCO Minister Alistair Burt answered your questions on Sri Lanka live via Twitter on 5 February.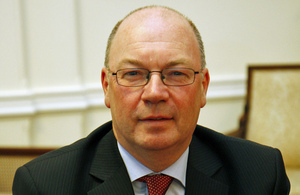 There will be considerable international interest in Sri Lanka in 2013. In March, there will be a significant report by the Office of the United Nations High Commissioner for Human Rights on promoting reconciliation and accountability in Sri Lanka at the Human Rights Council in Geneva. The spotlight will also be on Sri Lanka later in the year as hosts of the Commonwealth Heads of Government Meeting (CHOGM) in November. The UK Parliament continues to follow events in Sri Lanka closely, with debates in Westminster Hall and the House of Lords having already taken place this year.
Foreign Office Minister Alistair Burt answered your questions on the UK's policy towards Sri Lanka live via Twitter on Tuesday 5th February from 1115-1200GMT. Questions were submitted using the hashtag #askFCO. You can review the Q&A on Mr Burt's Twitter page @AlistairBurtFCO
Mr Burt recently returned from an official visit to Sri Lanka. He has up to date and first-hand knowledge of the progress that has been made – and the challenges that remain – following the end of the civil war in 2009. A key aim of Mr Burt's visit to Sri Lanka was to examine the progress towards an inclusive political solution that addresses the underlying causes of the conflict and takes into account the legitimate grievances and aspirations of all Sri Lankans.
You can watch a video recorded by Mr Burt during his visit to Sri Lanka below.
Published 1 February 2013