Press release
Essex Thameside and Thameslink, Southern and Great Northern invitations to tender published
The first invitation to tenders have been published by DfT since launch of a new rail franchising schedule.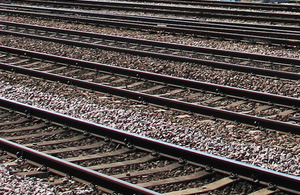 The government has today (26 September 2013) published 2 invitations to tender (ITT) for the Essex Thameside and Thameslink, Southern and Great Northern (TSGN) rail franchise competitions.
These are the first to be issued to bidders since the Department for Transport launched its new rail franchising schedule in March.
They have been shaped by the recommendations made by the independent Brown review into rail franchising.
ITTs ask bidders to set out detailed proposals of what they will deliver should they win the franchise competition.
Rail Minister Simon Burns said:
Rail franchising has been a force for good on our railways and the department has been working hard to roll out its new franchising schedule.

These are the first invitations to tender to be issued since the independent Brown review into rail franchising, which endorsed the government's approach to the railways.

We are now looking for innovative bids that provide value for money for taxpayers and put passengers right back at the heart of our railways.
It is anticipated the successful bids will be announced in May next year. The Essex Thameside contract will begin in September 2014 and run for 15 years. The Thameslink and Great Northern elements of the TSGN franchise will start in September 2014 with the Southern element being phased in by July 2015. The franchise will run for 7 years.
Rail media enquiries
Press enquiries 020 7944 3021
Out of hours 020 7944 4292
Switchboard 0300 330 3000
Related documents
Published 26 September 2013