News story
Eid message from Justine Greening
The International Development Secretary wishes Muslims a happy Eid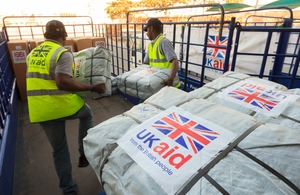 International Development Secretary Justine Greening said:
I want to wish Eid Mubarak to Muslims in Britain and around the world. This important festival offers us all the opportunity to think of those who are forced to make unimaginable sacrifices across the globe, from the millions forced from their homes in Syria to the Palestinians working to rebuild Gaza.

The suffering ordinary families are going through in Syria and the region is appalling. Britain will continue to help those affected by getting them the food, water and shelter they desperately need.
Published 4 October 2014