News story
e-Despatch due 13 July – Preparation for Business customers
We plan to activate e-Despatch in July 2015. Familiarise yourself with enhancements to the portal that will support this new function.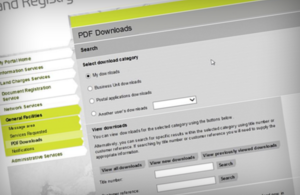 Following our announcement to introduce e-Despatch this summer, we plan to activate it from 13 July 2015. If you are a business customer, we recommend you prepare for this change by familiarising yourself with the upcoming portal enhancements that are set out in this article.
When we launch e-Despatch, business customers who send us applications through the post will no longer receive their results in the post if they have a portal account. The results will be sent to their PDF download area in the portal. If a customer's organisation doesn't have a portal account, their application results will be returned through the post.
First registrations are the exception. Results of First registrations will continue to be returned through the post.
Finding application results in the portal
We have engaged with a broad range of customers to improve the portal PDF Downloads area. When e-Despatch is activated, customers will be able to find the application results they are looking for from one screen. This is what it will look like: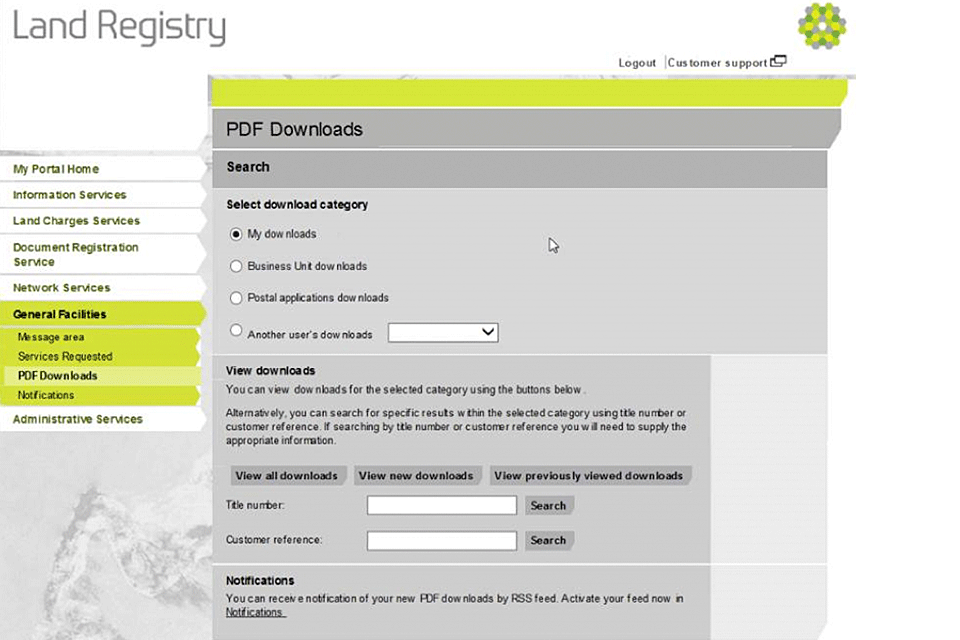 The PDF downloads function is accessed under the General Facilities signpost in portal. The documents are available to view for 30 calendar days (inclusive of the application completion date).
Customers will be able to choose whether they view all of their organisation's downloads, new downloads, or previously viewed downloads and apply a filter for one of four categories:
My downloads
Business unit downloads
Postal applications downloads
Another user's downloads
'My downloads' and 'Another user's downloads' categories will continue to contain application results that they; or a colleague, lodged electronically.
The new 'Business unit downloads' category will retrieve results of all applications lodged by an organisation that can be returned through the portal. This includes postal and electronically lodged applications.
The new 'Postal applications downloads' category will retrieve results of any applications lodged by an organisation through the post that can be returned electronically.
Searching for specific applications
We've listened to customer feedback and added a quick way to find a specific application. Customers can now search by title number or their customer reference. Searching by title number will be very helpful when someone is on annual leave. For example, a user can select 'Another User's Downloads' category, enter a colleague's name, then search for documents relating to a specific title number.
Customer-led discussions indicated the 'sort' feature, and the 'Application type' Column were rarely used so they have been removed.
The four download categories and the various view and search facilities are interchangeable. You can view all downloads relating to your firm or just one application depending on what your role or needs are.
Get a notification when a new application result arrives
Sign up to our e-notification service and we'll let you know when we've sent you the completed documents electronically. You can then retrieve them from your portal 'PDF Downloads' area. Follow our guide to activate an RSS feed. We are also adding a link to the guide in the PDF downloads area for your convenience.
If you have any questions about this article or would like more information then please contact: digitalreferral@landregistry.gov.uk.
Published 10 June 2015