News story
DFID Research: Capturing the stories of sustainable development from indigenous communities
A farmers conservation group in western Kenya provides the focus for one of the case studies in a new series produced by the Equator Initiative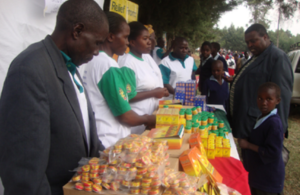 The Equator Initiative is a multi-sector partnership bringing together the United Nations, governments, civil societies and businesses to examine sustainable development solutions for communities and ecosystems.
Working with the United Nations Development Programme, the initiative awards the Equator Prize biennially to local and indigenous groups who have made effective strides towards sustainable development in their area.
As well as shining a spotlight on their efforts, the Equator Initiative is committed to allowing the community practitioners themselves the opportunity to tell their story. As the Equator prize enters its tenth year, the Equator Initiative has produced a series of case studies cataloguing the successes of previous winners. The cases studies provide examples of best practice in community-based environmental conservation and sustainable livelihoods in the hope of promoting policy dialogue and improving the global knowledge base on local environment and development solutions.
The case study below is taken from this series. It looks at the work done by the Muliru Farmers Conservation Group in Kenya, who won the prize in 2010. It charts their activities working, near the Kakamega forest in western Kenya, to generate income through the cultivation and processing of an indigenous medicinal plant. It highlights how their work not only heightened local appreciation of the area's biodiversity and natural resources but also provided further investment for biodiversity research and forest conservation.
Published 9 August 2013