Press release
Department of Health response to the publication of the JCVI draft statement on the Meningitis B vaccine
This morning the Joint Committee on Vaccination and Immunisation (JCVI) published a draft statement on the Meningitis B vaccine, Bexsero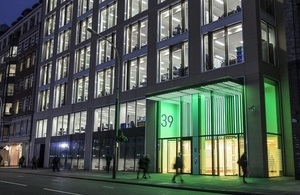 Director of Immunisation Professor David Salisbury said:
This is a very difficult situation where we have a new vaccine against Meningitis B but we lack important evidence. We need to know how well it will protect, how long it will protect and if it will stop the bacteria from spreading from person to person. We need to work with the scientific community and the manufacturer to find ways to resolve these uncertainties so that we can come to a clear answer.
The JCVI draft statement can be found here.
Published 24 July 2013