News story
Dart Charge: Dartford Crossing remote payment
Dart Charge: new payment arrangements are now in place.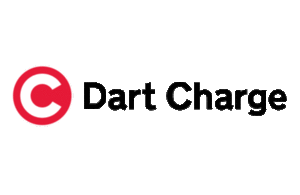 You no longer pay for the Dartford Crossing at the barriers. The new payment scheme is called Dart Charge.
You must pay for a crossing in advance or by midnight the day after crossing. You can do this using a pre-pay account, which saves you up to a third on every crossing, or by making a one-off payment.
You can make a one-off payment:
A pre-pay account is the cheapest and easiest way to pay, even if you only use the Dartford Crossing occasionally. It saves you the hassle of making a payment each time and you can set up auto top-ups. You can add multiple vehicles. Local residents need a pre-pay account to access the local residents' discount scheme.
Some vehicles are exempt from paying for the crossing.
It is still free to use the crossing between 10pm and 6am.
Existing DART-Tag accounts
We sent you personalised instructions using your DART-Tag contact details before we introduced the changes, telling you how to transfer to Dart Charge
If you have not transferred, your account might not work under the new arrangements. Please call the Dart Charge team on 0300 300 0120.
You can still view previous DART-Tag statements on the DART-Tag website until 31 December 2014.
Exemptions
Vehicles currently legally exempt from paying the crossing charge continue to be exempt. This includes vehicles exempt from paying Vehicle Excise Duty because they are used by or for disabled person(s). The full list of exemptions is described in legislation.
The Highways Agency is working with the DVLA to identify vehicles registered as exempt from Vehicle Excise Duty automatically.
Penalty charges
Enforcing the charge is an important part of the Dart Charge scheme. We will use penalty charges and recovery processes to tackle those who do not pay.
We use automatic number plate recognition cameras and electronic tags to record details of all vehicles using the crossing. We check this against DVLA records to make sure the correct charge is applied. If you have a pre-pay account we will withdraw payment. If not we check the payments we have received to find a match.
If a crossing charge is unpaid by midnight the day after a crossing, we will issue a Penalty Charge Notice (PCN) for £70. Find out more about penalties and charges.
Evasion is likely to involve both UK-registered and non-UK-registered vehicles. The automatic number plate recognition system recognises non-UK vehicles and a European debt recovery agency will support the recovery of outstanding charges. This approach has proven successful with similar schemes such as the central London Congestion Charging scheme.
Road user charge
The road user charge at the Dartford crossing increased when Dart Charge was introduced on 30 November 2014. This was the second part of a two stage increase announced by the government in May 2012.
View the road user charges and vehicle classes.
Dart Charge covers the use of the Dartford Crossing only. You must continue to pay other charges and levies such as the HGV Levy or central London Congestion Charge in the normal way.
Implementing Dart Charge
Implementing these arrangements requires substantial changes to the existing road layout at the crossing. The main works to remove the payment booths and introduce the new road layout are now underway.
Published 3 April 2014
Last updated 16 December 2014
+ show all updates
Penalty charge information updated.
Updated following user feedback to make information on one-off payments and the link to Dart Charge clearer.
You can no longer pay for the Dartford Crossing at the barriers. Instead, you need to pay for each crossing you make in advance or by midnight the following day.
Updated to reflect that you can now also pay for crossing online.
Launch date and Dart Charge contact details added.
Added link to Dart Charge collection
Updated due to revised timetable for Dart Charge introduction
More detail added in response to customer feedback, including payment methods, exemptions and non-UK drivers.
First published.