Conservation of nineteenth-century tea clipper completed.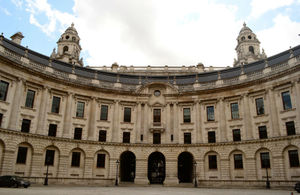 One of Britain's greatest maritime treasures was officially reopened by The Queen today following an extensive conservation project.
The Cutty Sark, the world's last surviving tea clipper which was launched in 1869, will open to visitors for the first time since 2006.
The complex conservation project was funded by a number of organisations including £5 million of support from DCMS and £25 million of lottery money from the Heritage Lottery Fund.
The ship will now come under the operational management of Royal Museums Greenwich (RMG).
Culture Minister Ed Vaizey, who visited the ship this morning alongside Heritage Minister John Penrose, said the restoration was an "incredible achievement".
"It is very fitting that this extraordinary example of British design and ingenuity should be reopened in time for the Queen's Diamond Jubilee and the London 2012 Olympic and Paralympic Games," Mr Vaizey added. "We owe a debt of gratitude to everyone who has made this restoration possible, whether directly or through the National Lottery, and my personal thanks go to Lord Sterling for the leadership he has shown as Chair of the Cutty Sark Trust. I am delighted that DCMS has been able to play its part with a grant of £5m to support this remarkable project."
Lord Sterling, Chairman of RMG and the Cutty Sark Trust said: "Cutty Sark holds a unique place in the heart for the people of Greenwich, Great Britain and indeed the rest of the world, and it is splendid that she is re-joining the London skyline once again."
Visitors will be able to walk underneath the Cutty Sark for the first time as the ship has been raised 11 feet into the air to relieve the keel of the weight of the ship and preserve her unique shape. Inside the ship, they can explore new interactive exhibitions.
Further information
Published 25 April 2012