World news story
Competition launches for companies in Finland and the Baltic region
The competition is open to technology companies in Finland, Estonia, Latvia and Lithuania who are interested in entering the UK market.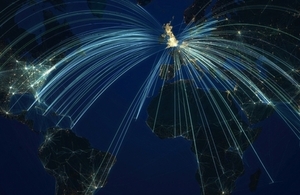 Technology companies interested in setting up in the UK should apply for the competition which opens in August. Finalists will be chosen to pitch their business plans to judges consisting of experienced entrepreneurs, industry experts and investors on 17 November 2014.
Awards
Winners will get a free UK business support package which will include help with setting up your business in the UK.
Runners up will receive tickets to one of the top tech events in the UK.
Register your interest
Contact us so we can send you more information, including how to apply once the competition opens.
Finnish companies can contact Mari Aaltonen - mari.aaltonen@mobile.ukti.gov.uk
Baltic companies can contact Eva-Kristiina Ponomarjov- eva.ponomarjov@mobile.ukti.gov.uk
Why set up in the UK
Watch our video on why overseas companies should set up in the UK.
Published 22 May 2014