Press release
Communities Minister urges households to "treecycle" over the festive season
Marcus Jones urges people to reduce, reuse and recycle their Christmas rubbish.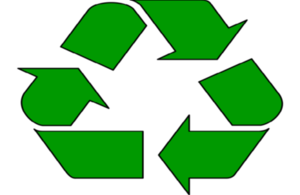 As the trees come down and the decorations are packed away for another year, Communities Minister Marcus Jones urged people to reduce, reuse and recycle their Christmas rubbish today (6 January 2015).
Local authorities estimate that households generate nearly a third more waste over the festive season than any other time of the year – with the Local Government Association estimating it costs the taxpayer nearly £100 for every 40 Christmas trees sent to landfill.
Mr Jones highlighted the innovative and creative alternatives to the bin for people's Christmas waste, praising councils that had set up new schemes for dealing with it.
Communities Minister Marcus Jones said:
From Christmas trees to the dinner with all the trimmings, we can often be left a lot of waste to get rid of.

Councils across the country offer great initiatives to ensure we are donating our unwanted goods to a good home, meaning we don't face a depressing January dodging old Christmas trees and overflowing bins on our pavements.

My message to households is simple: find out what schemes are running in your area so you can reduce, reuse and recycle your Christmas rubbish.
Treecycling over the festive season
Councils across the country are running a series of schemes to reduce, reuse and recycle Christmas waste this year. They include:
Ealing council have a visual recycling tool – recycle my stuff - to find out what, and how items can be recycled from each room in the home
Teignbridge district council suggest alternative eco-friendly ways to wrap gifts such as the Japanese art of furoshiki
Dacorum borough council have a green Christmas guide with top tips to use before, during and after the festive period
Bath and North East Somerset collect Christmas trees to be composted and share top tips on how to have a greener Christmas
Bradford district council work with adults with learning difficulties at local community home to cut up Christmas trees for mulching in their garden
Poole chip Christmas trees on site to maintain the paths around the parks which reduces transportation costs
Office address and general enquiries
2 Marsham Street
London
SW1P 4DF
Contact form http://forms.communiti...
General enquiries: please use this number if you are a member of the public 030 3444 0000
Published 6 January 2016