The Rt Hon Marcus Jones MP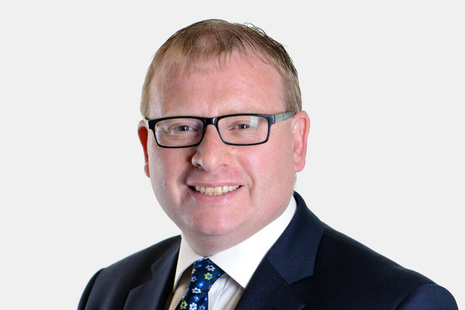 Biography
Marcus Jones was appointed Treasurer of His Majesty's Household (Deputy Chief Whip) on 27 October 2022.
He was previously Minister of State at the Department for Levelling Up, Housing and Communities between 7 July 2022 and 7 September 2022.
He was previously Vice Chamberlain of HM Household (Government Whip) from 13 February 2020, Assistant Government Whip from 29 July 2019 to 13 February 2020 and Parliamentary Under Secretary of State (Minister for Local Government) from May 2015 to January 2018.
Education
Marcus attended St Thomas More School, Nuneaton, followed by King Edward VI College.
Political career
He has previously served as the Parliamentary Private Secretary to the Financial Secretary to the Treasury and Parliamentary Private Secretary to the Secretary of State for Culture, Media and Sport. He was elected Conservative MP for Nuneaton in May 2010.
Career outside politics
Prior to his election to parliament, Marcus was a councillor on Nuneaton and Bedworth Borough Council, serving as leader of the Conservative Group from 2006 to 2009 and leader of the council. He stood down as council leader in 2009.
Personal life
Marcus is married to Suzanne and they have a son, Oliver, and daughter, Martha.
He has a number of hobbies including football and has played for a number of local Sunday league teams in the Nuneaton and district league. He is a supporter of Coventry City FC and enjoys angling on the rare occasion when he has spare time.
Treasurer of HM Household (Deputy Chief Whip)
Whips are MPs or Lords appointed by each party to help organise their party's contribution to parliamentary business. They are responsible for making sure the maximum number of their party members vote, and vote the way their party wants.
Previous roles in government
Announcements