Commission for Architecture and the Built Environment
Dissolving the Commission for Architecture and the Built Environment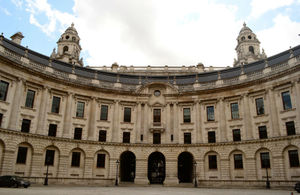 Following the passage through the Houses of Parliament of the statutory instrument formally dissolving the Commission for Architecture and the Built Environment (CABE), Tourism and Heritage Minister John Penrose has signed the order and it will come into force on 21 January 2012 when CABE will be dissolved.
During the debate on the statutory instrument on 17 January, John Penrose said:
"CABE did a lot of good work and much of it will continue in different places. The organisation may be coming to an end under the order, but its work and the principles that it embodied will continue.  I hope and expect that the public sector's commitment to good design in our built environment will continue, too."
Notes to Editors
Draft Commission for Architecture and the Built Environment (Dissolution) Order 2012 completed its passage of the Houses of Parliament on 17 January, and was signed by the Tourism and Heritage Minister on 20 January 2012.  The order provides for it to come into force formally dissolving CABE on the day after it is signed; this date will be 21 January 2012.

Any remaining property, rights and liabilities of CABE transfer to the Secretary of State for Culture, Olympics, Media and Sport.  CABE's final accounts and report will be published by DCMS as soon as practicable after the dissolution date. 

The final administration of CABE's affairs is being handled by officials at the Department for Culture, Media and Sport and all enquiries should be made to the department.

CABE's website has been archived at: http://webarchive.nationalarchives.gov.uk/20110118095356/http:/www.cabe.org.uk/

Please contact: Peter Karpinski, CABE Closure, Department for Culture, Media and Sport, 2-4 Cockspur Street, London SW1Y 5DH; or peter.karpinski@culture.gsi.gov.uk for matters concerning the final administration and winding up of CABE.
Press Enquiries: 020 7211 2210
Out of hours telephone pager no: 07699 751153
Public Enquiries: 020 7211 6000
Published 23 January 2012