Press release
CMA to review consumer law compliance in cloud storage
The CMA is today launching a review of compliance with consumer law in the cloud storage sector.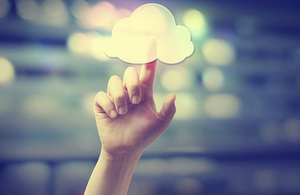 The review has been prompted by consumer concerns about price and service changes for cloud storage.
Cloud storage is used by a growing number of UK consumers to store photographs, music and documents. It is estimated that 40% of UK adults use cloud storage services.
The Competition and Markets Authority (CMA) review of consumer law compliance in this important sector follows some reports of practices and terms being used that may breach consumer law. For example, the CMA has heard about consumers being surprised by significant price increases and by reductions to unlimited storage capacity deals after contracts have been agreed. The CMA is also aware of concerns about the loss or deletion of some consumers' data.
The CMA's review will assess how widespread these practices are, whether they breach consumer law and how they are affecting consumers.
The review is open for responses until 15 January 2016. The CMA wants to hear from businesses about their practices and from consumers and industry experts about their experiences.
Nisha Arora, CMA Senior Director, Consumer, said:
Cloud storage is a dynamic and growing sector which is already highly valued by consumers.

We want to hear from business, interested organisations and consumers about their experiences, to assess whether companies understand and comply with consumer law and whether cloud storage services are working well for consumers as a result.

If our review finds breaches of consumer protection laws we will take further action to address these, which could include enforcement action using our consumer law powers, seeking voluntary change from the sector or providing guidance to business or consumers.
Notes for editors
The CMA is the UK's primary competition and consumer authority. It is an independent non-ministerial government department with responsibility for carrying out investigations into mergers, markets and the regulated industries and enforcing competition and consumer law.

The CMA has a range of consumer enforcement powers and tools to tackle problems in markets, which it shares with a number of partner organisations. In using those powers and tools, the CMA prioritises projects where there are systemic market problems or where consumers are unable to exercise choice, or where we can expect to achieve wider impact, for example, by developing the law or by having a deterrent effect.

The CMA has a general review function under section 5 of the Enterprise Act 2002. Information gathered can help the CMA to determine whether further action is warranted by the CMA or others. The CMA has not taken any decisions about what it might do once this review is completed.

The key pieces of consumer protection legislation relevant to this review and enforced by the CMA are: Part 2 of the Consumer Rights Act 2015 relating to unfair terms (and for contracts entered into before 1 October 2015 the Unfair Terms in Consumer Contracts Regulations 1999), and the Consumer Protection from Unfair Trading Regulations 2008 (CPRs).

Between January and April 2015, 40% of adults aged 16+ in Great Britain had used internet storage space in the last 3 months. Source: Office for National Statistics (2015), 'Internet Access – Households and Individuals 2015' (Statistical Bulletin).

For more information see the CMA's homepage on GOV.UK. For CMA updates, follow us on Twitter @CMAgovuk, Flickr and LinkedIn.

Enquiries should be directed to Simon Belgard (simon.belgard@cma.gsi.gov.uk, 020 3738 6472).
Published 1 December 2015