News story
CMA to consult on car auction undertakings
The CMA is consulting on a proposed undertaking in lieu of a reference for BCA Marketplace's acquisition of SMA Vehicle Remarketing.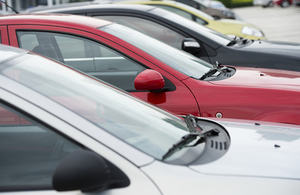 On 1 December, the Competition and Markets Authority (CMA) announced it would consider in detail an undertaking proposed by BCA Marketplace instead of referring the case for an in-depth merger investigation.
BCA Marketplace has now offered to sell an auction site in Newcastle to a suitable buyer able to remedy the competition concerns identified by the CMA.
The CMA currently considers the proposed undertakings to be appropriate to remedy its competition concerns.
Before reaching a final decision, it is inviting interested parties to make their views known. The deadline for responses is 21 December 2015.
The consultation on the undertaking and all other information relating to this investigation can be found on the case page.
Published 4 December 2015