News story
CMA looks in detail at car auction merger undertakings
BCA has offered the CMA undertakings to address competition concerns in relation to its completed acquisition of SMA.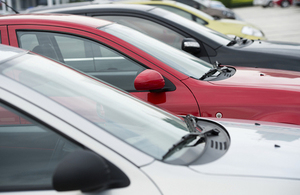 Last month the Competition and Markets Authority (CMA) announced its concerns that the acquisition could lead to higher prices – or a reduction in choice or quality of service – for customers of used vehicle auction services at sites in the Newcastle area. BCA Marketplace plc (BCA) and SMA Vehicle Remarketing Ltd (SMA) both provide used vehicle auction services in the UK.
The CMA added that BCA could avoid an in-depth phase 2 merger investigation if it offered an acceptable solution to remedy the CMA's competition concerns in a clear-cut, effective and timely manner.
As a result, BCA offers undertakings comprising the sale of a site in the Newcastle area to a buyer able to remedy the competition concerns identified by the CMA.
The CMA has decided that there are reasonable grounds for believing that the undertakings offered by BCA, or a modified version of them, might be accepted in lieu of a reference to a phase 2 investigation.
The CMA now has until 29 January 2016 to consider whether to accept the undertakings, or a modified version. It can extend this deadline if there are special reasons for doing so.
Please see the case page for more information.
Published 1 December 2015