News story
CMA publishes productivity and competition report
The CMA has today released a report discussing the evidence on the relationship between competition and productivity and how this should affect the CMA's work.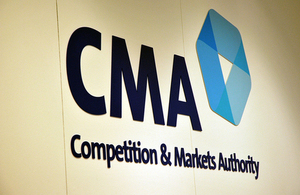 This report was designed to increase the Competition and Markets Authority's (CMA) understanding of how competition policy might generate improved productivity and thus contribute to long-term economic growth.
In the report, the CMA addresses 2 separate but related questions:
first, does stronger competition between firms lead to higher levels of productivity?
second, does competition policy and enforcement lead to stronger competition and hence higher productivity?
We find that there is a large body of evidence indicating that increases in competition in a market are often associated with increases in productivity in that market and that competition policy interventions can therefore improve productivity. The ability for our work to benefit consumers by improving productivity within the economy is a factor that we will continue to reflect in our decisions as to where to target our discretionary work.
Published 9 July 2015