CMA issues final decision in online cartel case
The CMA has today issued a formal decision that 2 online sellers of posters and frames broke competition law.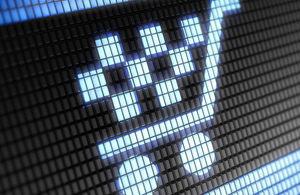 This follows the announcement on 21 July 2016 that Trod Ltd had admitted agreeing with GB eye Ltd (trading as 'GB Posters') that they would not undercut each other's prices for posters and frames sold on Amazon's UK website.
The Competition and Markets Authority's (CMA) decision imposes a fine on Trod of £163,371 for its participation in the cartel. GB eye received immunity, having reported the cartel to the CMA and co-operated with the investigation.
Trod, based in Birmingham, and GB eye, based in Sheffield, sold licensed sport and entertainment merchandise and related products, with popular images from the sport and entertainment world, such as One Direction and Justin Bieber.
The arrangement applied to posters and frames sold by both parties on Amazon Marketplace via Amazon's UK website from 24 March 2011 (at the latest) to 1 July 2015 (at the earliest).
Notes for editors
The Competition Act 1998 prohibits agreements, practices and conduct that may have a damaging effect on competition in the UK. The Chapter I prohibition covers agreements and concerted practices between businesses which have as their object or effect the prevention, restriction or distortion of competition within the UK and which may affect trade within the UK. Any business found to have infringed the prohibition in the Competition Act 1998 can be fined up to 10% of its annual worldwide group turnover.
The addressees of the infringement decision are Trod Ltd (in administration) and GB eye Ltd.
Amazon Marketplace is an online retail platform that allows retailers to sell their products directly to end consumers via Amazon's websites. Amazon itself was not involved in the cartel and has not been investigated by the CMA.
The non-confidential version of today's infringement decision, including the basis for the calculation of the fine, will be published on the case page in due course following the redaction of commercially sensitive information.
Anyone who has information about a cartel is encouraged to call the CMA cartels hotline on 020 3738 6888 or email cartelshotline@cma.gsi.gov.uk.
Under the CMA's leniency policy a business that has been involved in a cartel may be granted immunity from penalties or a significant reduction in penalty in return for reporting cartel activity and assisting the CMA with its investigation. Individuals involved in cartel activity may also be granted immunity from criminal prosecution for the cartel offence under the Enterprise Act 2002. The CMA also operates a rewards policy under which it may pay a financial reward of up to £100,000 in return for information which helps it to identify and take action against illegal cartels. For more information on the CMA's leniency and informant reward policies, go to leniency and rewards.
The CMA has produced guidance to help businesses understand more about competition law, including what businesses can do to make sure they comply. There is also specific guidance to help small businesses.
The CMA is the UK's primary competition and consumer authority. It is an independent non-ministerial government department with responsibility for carrying out investigations into mergers, markets and the regulated industries and enforcing competition and consumer law. For more information see the CMA's homepage.
Enquiries should be directed to Max Malagoni (max.malagoni@cma.gsi.gov.uk or 020 3738 6690).
Published 12 August 2016