News story
CMA accepts RELX (UK) Limited undertakings
The CMA has today accepted undertakings in lieu of a reference in relation to the acquisition by LexisNexis of Jordan Publishing.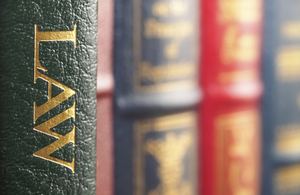 On 24 September 2015, the Competition and Markets Authority (CMA) announced it would consider in detail undertakings proposed by RELX (UK) Limited (formerly called Reed Elsevier (UK) Limited), trading as LexisNexis (LexisNexis). LexisNexis has offered to sell one title in each segment identified in the decision (children law, matrimonial property law and family court reports), 3 additional family law titles and to also license certain family law precedents to Bloomsbury Publishing plc (Bloomsbury Publishing).
As a result of the CMA's acceptance of these undertakings, LexisNexis' anticipated acquisition of Jordan Publishing Limited (Jordan Publishing) will not be referred for an in-depth phase 2 investigation.
Before accepting the undertakings, the CMA carefully assessed and consulted publicly on the proposed undertakings, including on the suitability of Bloomsbury Publishing as a proposed purchaser. The CMA is satisfied that the undertakings will resolve the competition concerns identified and that Bloomsbury Publishing, as the agreed purchaser, will compete against LexisNexis in relation to the supply of legal information in the family law practice area.
The undertakings and all other information relating to this investigation can be found on the case page.
Published 14 January 2016