News story
CMA considers remedies in family law information merger
The CMA has decided to consider in detail whether to accept remedies offered by Reed Elsevier (UK) Limited.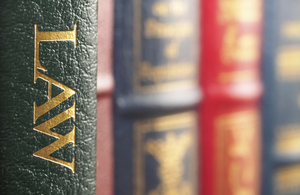 Earlier this month, the Competition and Markets Authority (CMA) announced that it would refer the anticipated acquisition by Reed Elsevier (UK) Limited (trading as LexisNexis) of Jordan Publishing Limited for an in-depth phase 2 investigation unless acceptable undertakings were offered.
Reed Elsevier and Jordan Publishing both publish textbooks, loose-leafs, journals, court references works and news services in print and online for the legal sector. The CMA believes the merger could give rise to a substantial lessening of competition (SLC) in the supply of legal information in 3 segments of the family law practice area, namely children law, matrimonial property law and family court reports.
Reed Elsevier has now proposed undertakings to the CMA, providing for a divestment of one title in each of these segments to a suitable purchaser. The CMA considers that there are reasonable grounds for believing that the undertakings offered by Reed Elsevier, or a modified version of them, might be accepted by the CMA.
As part of this process, the CMA will consult publicly on the effectiveness of the proposed undertakings. The CMA now has until 19 November 2015 to consider whether to accept the proposed undertakings (or a modified version of them). If the proposed undertakings are not accepted, the merger will be referred for an in-depth phase 2 investigation.
Please see the case page for more information.
Published 24 September 2015