World news story
Clarification: UK Travel Advice
Following the changes made to our travel advice on Wednesday 14 May we would like to clarify our position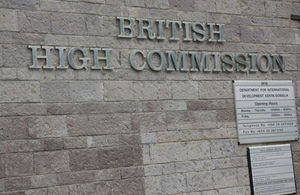 Following the changes made to our travel advice on Wednesday 14 May we would like to clarify our position.
The UK has a responsibility to inform British citizens of the potential threats aimed at both Kenya and the international community. Our travel advice reflects solely our objective assessment of the security position. It is kept under constant review. The substantive change to our Travel Advice was to advise against all but essential travel to a specific part of the area around Mombasa, as follows:
The FCO advise against all but essential travel to Mombasa island and within 5km of the coast from Mtwapa creek in the north down to and including Tiwi in the south. This area does not include Diani or Moi international airport.
The British Government does not enforce its travel advice. It is for individuals and travel companies to make their own decisions about foreign travel advice and information available from other sources into account.
Our travel advice for Nairobi or any other part of the country has not changed. The British Government is not evacuating its citizens from Kenya. Some British tourists flew out of Mombasa last week on the advice of their tour company, following their decision to discontinue their charter flights to the area.
We recognise the impact of the terrorism on Kenya. The UK continues to be committed to working with Kenya to combat terrorism.
Published 21 May 2014