World news story
Citizens' Rights agreements with the EEA, EFTA states and Switzerland
Ambassador Jane Owen provides a video update to UK nationals living in Switzerland and Liechtenstein about the Citizens' Rights agreements with the EEA, EFTA states and Switzerland.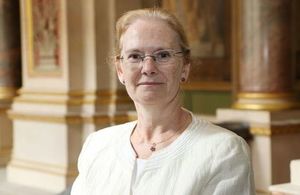 The UK has reached agreements with Iceland, Liechtenstein and Norway and with Switzerland, which will allow Swiss and Liechtenstein nationals in the UK and UK nationals in Switzerland and Liechtenstein to continue living their lives broadly as they do now.
They will enable families who have built their lives together, to stay together through extensive provisions for family reunification. The agreements will also enable the continuity of current arrangements for residence, healthcare, pensions and other benefits, and the recognition of professional qualifications, and will protect the rights of the UK nationals who perform frontier work across the borders into Switzerland and Liechtenstein.
The full legal texts of the Switzerland and EEA EFTA agreements have been published on gov.uk.
Citizens' Rights agreements with EEA EFTA states and Switzerland
Our citizens' rights agreement with Switzerland also covers arrangements for the unlikely scenario that no deal is concluded with the EU by the time we leave. Even in this situation, the rights of British citizens already living in Switzerland will be covered in the same way, with some small differences to the social security coordination arrangements.
We are in the process of finalising no deal arrangements with Liechtenstein and the EEA EFTA states, and plan to publish a similar agreement with these countries very soon.
We will keep you updated on our social media pages Facebook and Twitter and through our "Living In" guides for Switzerland and Liechtenstein.
I hope you will also consider joining the outreach events that we are planning in cities around Switzerland and Liechtenstein in January and February: check out our website for details and information on how to register.
Thank you.
Published 21 December 2018