News story
Change to the VMD email address: Now live
As of 9 August 2019 the VMD email addresses will be @vmd.gov.uk.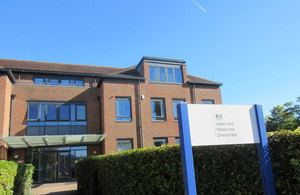 Our email address has changed from @vmd.defra.gsi.gov.uk to @vmd.gov.uk so the VMD staff email addresses are now initial.surname@vmd.gov.uk.
Our general contact and enquiry email address is postmaster@vmd.gov.uk.
Please use our new address in all your communications to us and update your records and documents accordingly.
Published 31 July 2019
Last updated 9 August 2019
+ show all updates
Update: Reminder for Friday 9 August
First published.