News story
Chancellor set to strengthen economic relations with Gulf allies in New Year tour
Chancellor meets with senior leaders in Kuwait, UAE and Qatar to strengthen relations, trade links and economic ties with Gulf countries.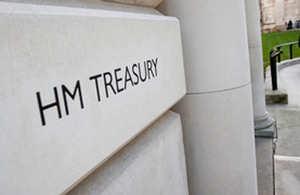 The two-day trip begins in Kuwait today (Wednesday 4 January 2017), where the Chancellor Philip Hammond is due to meet with senior political leaders including the Acting Prime Minister, Finance Minister and Central Bank Governor, as well as the Kuwait Investment Authority to discuss strengthening trade and investment opportunities.
In the UAE he will hold talks with Abu Dhabi's biggest sovereign wealth funds and the Abu Dhabi National Oil Company, where BP signed a major mutual investment agreement only last month.
In Qatar Mr Hammond is set to meet his Finance Minister counterpart, the Qatar Investment Authority, the Governor of Qatar Central Bank and hold talks with some of Qatar's largest banks and investors.
The visit is part of a series of international trips taken by senior government ministers to showcase the UK's commitment to forming even stronger global economic, investment and security ties as we prepare to leave the EU.
The Chancellor's visits build on the Prime Minister's and Foreign Secretary's trips to the Gulf last month.
Speaking after arriving in the Gulf, the Chancellor of the Exchequer, Philip Hammond said:
As we leave the EU, Britain's future prosperity requires us to maintain the strongest possible economic links with our European neighbours, while enhancing our existing partnerships with the wider world.

There is huge potential to expand our economic and investment relationships with our Gulf allies in the future and in the last few weeks we've seen a number of significant investments into the UK which are a real vote of confidence that together we can seize the opportunities that lie ahead.
Published 4 January 2017