World location news
Qatar and the UK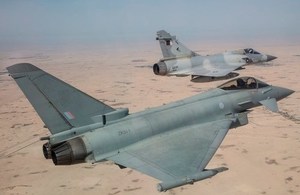 RAF Typhoon Fighter jets from the UK will be seen and heard over Qatar this week as part of a joint exercise being held with the Qatar Emiri Air Force.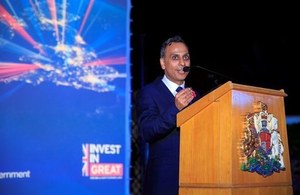 British Embassy holds 'Invest in GREAT Britain and Northern Ireland' event in Doha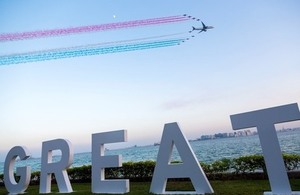 The Red Arrows opened their visit with a world class aerobatic display over Doha's iconic Corniche on Saturday 30 September.
Our mission
We develop and maintain relations between the United Kingdom and Qatar. We deal with a wide range of political, commercial, security and economic questions of interest to the UK and Qatar. We work to help British companies succeed in Qatar and provide a wide range of services to British nationals.
Documents