World news story
Call for proposals in infrastructure and energy sectors
Assessment of opportunities for UK companies in the Caribbean in the infrastructure and energy sectors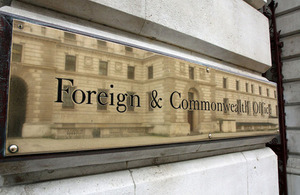 The British High Commission (BHC) in Port of Spain would like to invite proposals for a study of commercial opportunities for UK companies in the Caribbean in the infrastructure and energy sectors (including low carbon), focussing on the following markets:
Trinidad & Tobago
Jamaica
The Bahamas
Barbados
The study should focus on the following sub-sectors:
Transport infrastructure: port, airports, major roads
Construction
Energy (including low carbon)
The study should include:
A survey of the market, including public, private and aid-funded investment, with analysis of major opportunities over the next five years
Assessment of areas/projects with the most potential for UK commercial success
"deep dives" of top 10 priority project, based on their potential and value (to be agreed with BHC)
Consideration of special government initiatives or incentives
Key influencers
Analysis of procurement process and financing plans (including PPP and scope for export credit)
Challenges, barriers and enablers to market entry
Main players, competitors to UK firms
Two versions of the report should be prepared; one for dissemination to British firms and the other for BHC internal use. The chosen implementer would be expected to host a seminar to share findings in the UK.
Interested bidders are invited to submit a short brief (max 2 pages) with proposed methodology including details of the range of sources that will be covered. Proposals should set out the implementer's expertise and qualifications relevant to the project, a financial quote with a headline breakdown of costs and examples of any previous similar work. Project bids should not exceed £20,000 in value. Selection will be based on value for money and ability to analyse and add value to our understanding of prospects in the local market. Short-listed bidders will be invited to work up fuller project outlines in consultation with BHC staff, drawing on UKTI information on UK commercial strengths.
Proposals should be submitted by 8 August. Please send proposals and any questions to: Economics.PortOfSpain@fco.gov.uk
Published 23 July 2013