Building recovery in local communities
The Department of Health, the Home Office and the Ministry of Justice have today sent a joint letter to local authority chief executives, chief…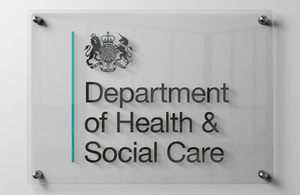 The Department of Health, the Home Office and the Ministry of Justice have today sent a joint letter to local authority chief executives, chief constables, prison governors and probation trust chief executives highlighting the new opportunities for joint working to improve outcomes and use resources more efficiently.
Newly elected police and crime commissioners will be responsible for cutting crime and improving community safety from 22 November this year.
From April next year, upper tier and unitary local authorities will take on responsibility for commissioning the full range of drug and alcohol prevention, treatment and recovery services.
The 2010 Drug Strategy highlighted the importance of tackling dependence on drugs and alcohol which are key causes of crime, family breakdown and poverty.
Promoting recovery is central to addressing drug use. A key element of government reforms is to give local areas the freedoms and powers necessary to develop a holistic, joined-up recovery system that goes beyond drug treatment and addresses the wider needs of those with dependence on drugs and/or alcohol.
The joint letter on building recovery in local communities was written by David Behan, Director General, Social Care, Local Government and Care Partnerships at the Department of Health, Stephen Rimmer, Director General, Crime and Policing Group at the Home Office  and Helen Edwards, Director General, Justice Policy Group at the Ministry of Justice.
Published 4 April 2012