News story
Budget helps secure manufacturing in Britain
The Prime Minister and Chancellor are highlighting government support to keep and increase manufacturing in Britain.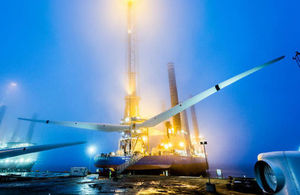 The Prime Minister is welcoming the decision by Siemens and Associated British Ports today to invest £310 million in wind turbine production and installation facilities in Yorkshire. Providing a huge boost to the UK's offshore wind industry and the local area, this investment will create up to 1,000 jobs directly, with additional jobs during construction and indirectly in the supply chain.
Welcoming the decision, Prime Minister David Cameron said:
This is a massive vote of confidence in our long-term economic plan. This investment is going to create lots of new jobs and opportunities, meaning more financial security and peace of mind for families and a more resilient economy for our country.
The Chancellor is today visiting the UK's largest steel plant as the owners welcomed the support for energy intensive manufacturing announced in last week's Budget. Tata Steel will be among the biggest beneficiaries of the package of support worth £7 billion. The Port Talbot plant visited by the Chancellor produces 5 million tonnes of steel annually and employs over 4,000 people.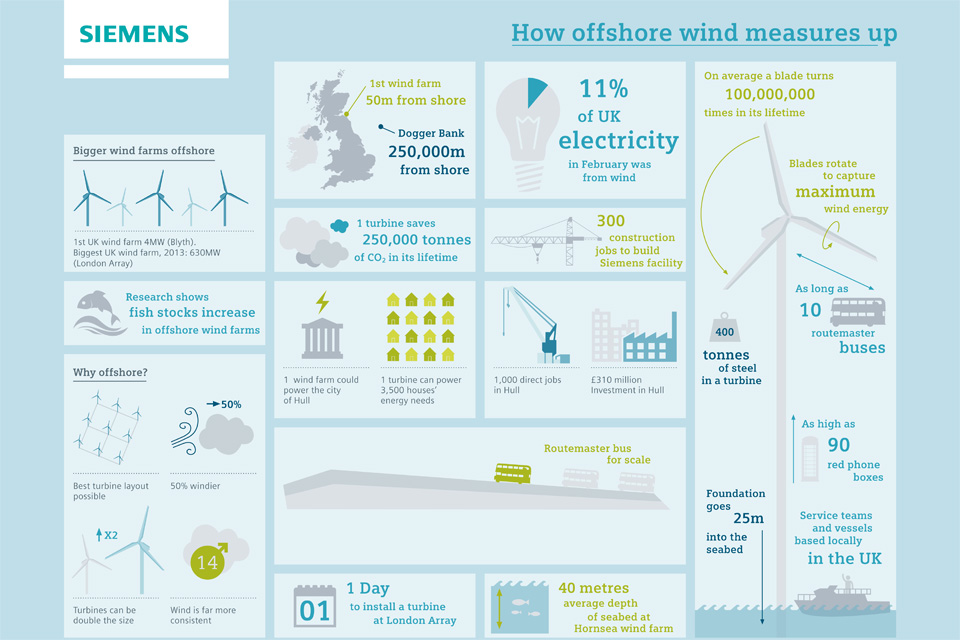 Further information
The Siemens / Associated British Ports investment will be spread across 2 sites comprising the previously announced Green Port Hull project construction, assembly and service facility and a new rotor blade manufacturing facility in nearby Paull, in East Riding. Siemens is investing £160 million across the 2 locations and Associated British Ports is investing a further £150 million in the Green Port Hull development.
Measures announced in last week's Budget to support energy intensive manufacturing included capping the Carbon Price Floor from 2016 to 2017 until the end of the decade, which will cut energy bills for British manufacturers and also compensating energy intensive industries for the support costs of the Renewables Obligation and Feed-in Tariffs. The compensation package alone is expected to save the average energy intensive business at least £6.25 million in 2018 to 2019.
Published 25 March 2014