News story
British forces achieve base closure milestone in Afghanistan
UK forces have now closed or handed over to Afghan forces all but 2 of their bases in Helmand province.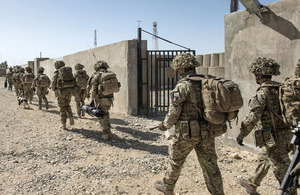 In a complex and well-planned operation spanning more than a month, Main Operating Base (MOB) Lashkar Gah and Patrol Base (PB) Lashkar Gah Durai have been handed over to Afghan control. A third base, MOB Price, has also been closed.
From a peak of 137 UK bases, just Camp Bastion, which remains the main base for UK personnel, and Observation Post Sterga 2 are now under UK control. The majority of the former UK bases are now in the hands of the Afghan National Security Forces (ANSF).
Afghan forces are now leading 97% of all security operations across the country and are carrying out over 90% of their own training.
Defence Secretary Philip Hammond said:
The handover and closure of our bases across Helmand underlines the progress UK forces have made to increase security and stability across the province but also to build up the capability of the Afghan forces who will carry that work forward.

Those service personnel who have served in Lashkar Gah and Lashkar Gah Durai and at MOB Price as part of successive UK brigades have made a huge contribution to the campaign which has safeguarded our national security at home.

UK combat operations will cease by the end of this year but our support for the Afghan people will continue. Meanwhile, our troops will continue the mammoth task of getting our people and equipment home by Christmas.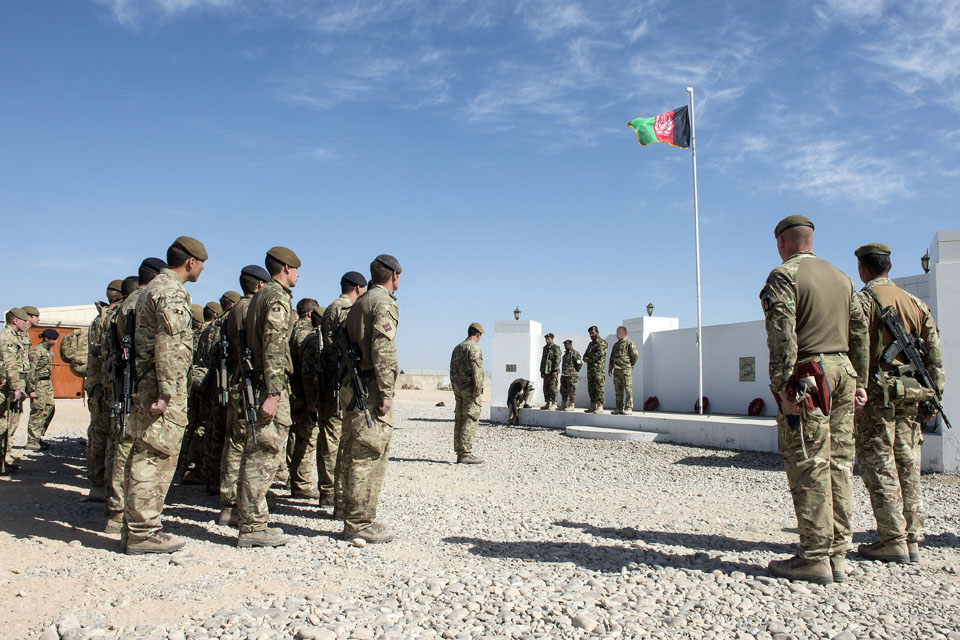 MOB Lashkar Gah was handed over to the Afghans on 24 February 2014 during a ceremony attended by civilian and military leaders from the district centre. It opened in 2006 and served as the headquarters of UK military forces in Afghanistan until August 2013 when Task Force Helmand moved to Camp Bastion.
PB Lashkar Gah Durai, handed over to the Afghans on 8 March 2014, commands an important junction in Helmand. MOB Price, which has been closed, was formerly home to Danish armed forces and was the UK's largest forward location for most of Operation Herrick.
Each base provided a strategic location in Helmand for International Security Assistance Force personnel supporting the ANSF.
Brigadier James Woodham, Commander Task Force Helmand, said:
The handover of 3 of the largest British bases in Helmand represents a historic moment in the UK's military campaign in Afghanistan. This was a complex and significant operation requiring detailed planning and much hard work during its execution.

That we are no longer required to operate from these bases is a sign of the progress made by Afghan forces delivering security for their own people.

While the Afghans are firmly in the lead, UK personnel will continue to serve in Helmand throughout this year supporting the Afghan security forces where necessary.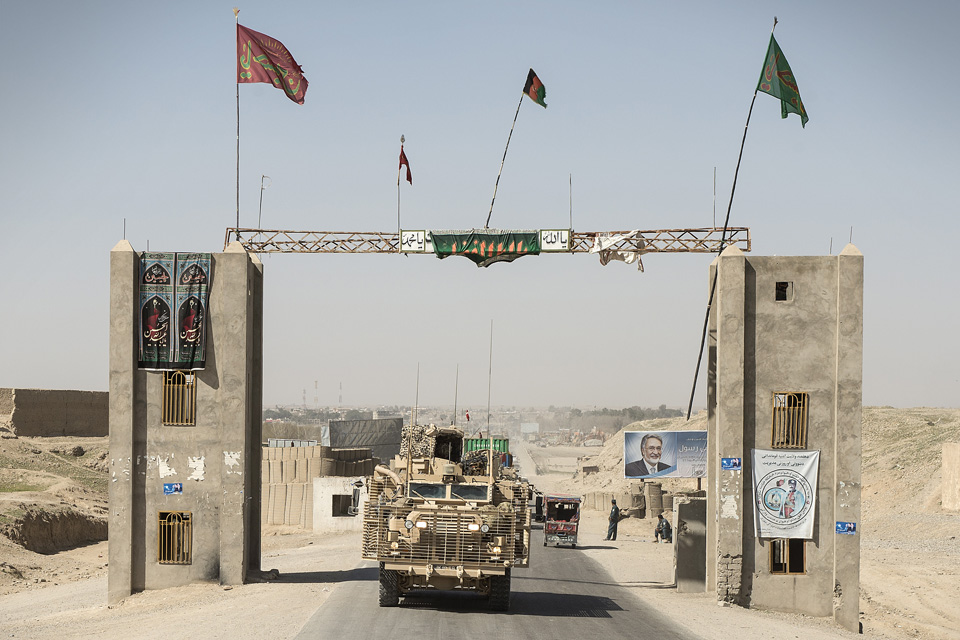 The gradual operation to remove infrastructure from each base and make the move back to Camp Bastion took around 6 months, with dozens of journeys via road and air, including combat logistic patrols. In the final stages of the operation there were 10 such patrols, involving nearly 600 vehicles.
This month's handovers come as the ANSF prepare for their second summer in the lead for security operations in Helmand.
Published 16 March 2014