World news story
British embassy seeks 2014/15 Kosovo Project Proposals
This was published under the 2010 to 2015 Conservative and Liberal Democrat coalition government
Embassy welcomes project concept bids from organisations working in Kosovo by 26 January 2014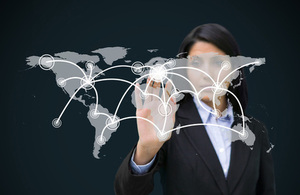 The embassy invites local and international organisations working in Kosovo to submit project concepts for funding during the 2014/15 financial year. Bids may have a local or nationwide focus and involve more than one organisation. Proposals will be accepted between 14 to 26 January and must meet the following criteria for consideration:
Scope of the project proposal addresses one or more of the following thematic areas:
supporting Kosovo's capacity to manage the EU accession process and promote its benefits
strengthening Kosovo's Rule of Law institutions, including through improving access to justice and countering corruption and organised crime
promoting good governance, in particular through democratic reform, independent institutions and media freedom
boosting economic development, including through reforms which spur greater competitiveness and the development of an inclusive, rules-based market economy
supporting human rights and in particular effective integration and reconciliation of communities across Kosovo
Additional technical criteria:
project activities should take place between 1 April 2014 and 31 March 2015. Scope to continue projects on a multi-year basis should be noted
background information should include an overview of existing activities (both of the organisation in question and/or other organisations) in selected area of intervention
the proposed budget should contain an indicative breakdown per activity. Administration costs should represent no more than 10% of the total budget
two hard copies must be submitted to the embassy in English using the concept bid form (

MS Word Document

,

74KB

) . Submissions outside the specified deadline will not be considered
Process
Bids should be sent to:
British Embassy Pristina [FAO Projects Team]
Ismail Qemali 6
Arberi/Dragodan
Pristina
Kosovo

The embassy Programme Board will review bids which meet the above criteria during the week commencing 27 January and will invite shortlisted candidates to develop full project proposals in the week commencing 3 February 2014.
This will be a competitive process and the Board regrets that it will be unable to provide individual feedback on concept bids that are not shortlisted.
Please send any further queries to britishembassy.pristina@fco.gov.uk.
Document information
Published: 14 January 2014