Backing for mutuals to enhance public services
New support to help staff-led mutual organisations set up and spin out from the public sector has been unveiled.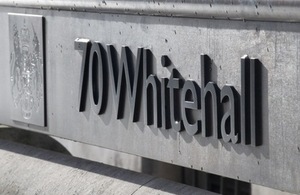 New support to help staff-led mutual organisations set up and spin out from the public sector has been unveiled by Francis Maude, Minister for the Cabinet Office today.
The government wants public sector staff, tax payers and service users to benefit from the increased innovation, higher productivity and better customer satisfaction mutuals often create. These strengths are outlined in an evidence paper published by the Mutuals Taskforce today. A progress report on the Pathfinder mutuals which are leading development of the model is also published today.
The new £10 million Mutual Support Programme (MSP) will provide business and professional services to groups of staff or existing mutual organisations. The support programme is made up of the Mutuals Information Service website and hotline, and the funds. PA Consulting, leading a consortium of experts in employee ownership, will manage the mutuals information service hotline that will provide advice and support to fledgling mutuals. The MSP funding, administered by the Cabinet Office will purchase HR, legal, financial, tax and business planning services to develop the most promising new mutuals.
In addition, from today public sector staff who want to take control of the services they run can access a new Mutuals Information Service.
Francis Maude, Minister for the Cabinet Office, said:
The government is getting support in place, developing a pipeline of innovative new mutual 'spin outs' where employees have real power. The evidence is clear - mutuals can provide better, more efficient public services.

It's time for politicians and public sector bosses to cut the apron strings and trust frontline staff to make decisions. They are the real experts, they know what's important to the people who use the service and they know how things can be done better.
Colm Reilly, Head of Government and Public Services at PA Consulting Group, said:
PA and our consortium partners are delighted to have this opportunity to support ambitious public service leaders in their journey towards mutualisation.
The MSP will also fund support which will help organisations tackle common barriers and share information so that many others benefit from the work. The first progress report from the Government's Mutual Pathfinder programme has also been published today. Over the past year, 21 staff-led mutual projects have been supported through mentoring and advice provided by leading experts in the field of employee ownership. The report shows a high level of success with seven launching as mutuals, another seven being close and five making firm progress. The report highlights barriers that staff have faced including a tendency for contract tenders to make requirements beyond what is legally necessary such as demanding an organisation has a multi-million pound bond before taking the contract.
Commenting on this, Francis Maude, Minister for the Cabinet Office, said:
Too often tender processes go way beyond what's necessary, asking for massive bonds up front and insisting that the organisations have existed for years. Iron cladding contracts bars all but a few big companies from winning them. It is a fundamental barrier to creating the vibrant, innovative and competitive public services this country needs.

Through our Mystery Shopper exercise mutuals and other small businesses can tell us about discriminatory practice. We will intervene when problems are exposed. I do understand that Commissioners may feel stuck in the middle. Where they feel they are forced to over complicate things they can let us know through the Tell us How website and we will address the problem.
In addition, the Mutuals Taskforce, appointed by the government to champion staff-led mutuals across the public sector, published an evidence paper which finds that mutuals:
have lower absenteeism and staff turnover than non-employee-owned organisations
have lower production costs and generally higher productivity
deliver greater customer satisfaction
are innovative, profitable and resilient to changes in the economic climate
Professor Julian Le Grand, Chair of the Mutuals Taskforce, said:
The Mutuals Taskforce has gathered evidence for why employee-led mutuals make sense in public services. The next phase of our work will be focused on making the case across the public sector and stimulating demand.
The Minister for the Cabinet Office and Professor Le Grand made the announcements while visiting the largest Pathfinder mutual, Anglian Community Enterprise (ACE). ACE provides over 40 community health services and a range of learning disability, GP and dental services for the population of North and North-East Essex.
Meeting staff at The Clacton and District Hospital, Francis Maude, Minister for the Cabinet Office, said:
Anglian Community Enterprise have really forged the path for many other organisations and their progress over this first year is highly commendable. Meeting staff and service users it's clear to me that there's a real sense of something special happening here.
Richard Kearton, Chair of Anglian Community Enterprise (ACE), said:
We are delighted to be one of the Cabinet Office's pathfinder organisations.

We sought to become a social enterprise organisation to help us further improve how we support the health and well-being of local people. As a social enterprise we work even more closely with staff, service users and the community to provide services.

We have established a mechanism for staff involvement and are now setting up a forum for members of the public to be able to input into the direction of the organisation.

I believe the results we are achieving in our first year, in terms of patient services, are excellent and more than justify our decision to become a social enterprise organisation.
Notes to editors
Published 5 December 2011