News story
Avian flu advice for travellers going to China
Travellers should be aware of the risk of avian flu when travelling to China for Chinese New Year.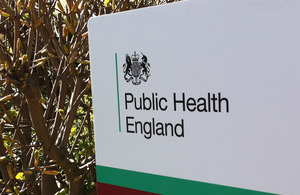 The Chinese Lunar New Year takes place on Friday 16 February 2018 and marks the start of the Year of the Dog. The celebrations traditionally run from New Year's Eve to the Lantern Festival on the 15th day of the New Year.
Human cases of avian influenza are being reported in China and, at this time of year, a further increase is expected. Public Health England (PHE) and the National Travel Health Network and Centre (NaTHNaC) are reminding UK travellers of the risk of avian flu in China and the appropriate ways to protect themselves, including steps to minimise exposure to live poultry.
The majority of reported human cases in China, have had close contact with birds and have originated from several provinces and municipalities across mainland China and Taiwan. There have also been small numbers of cases among Hong Kong SAR residents who have travelled to mainland China.
Dr Dipti Patel, Director at NaTHNaC said:
Although the risk to UK residents travelling to the affected areas remains very low, anyone planning to visit China, Hong Kong SAR or Taiwan should avoid exposure to wild birds and poultry. We also strongly recommend you see your GP, pharmacist or travel health clinic to check you are in date with any recommended vaccinations and discuss any other potential health risks.
Dr Gavin Dabrera, PHE's avian flu expert explained:
The main route of transmission is by close contact with poultry or other birds that are infected with avian flu. We strongly urge people visiting China to minimise their exposure to live poultry, avoid visiting live bird and animal markets (including 'wet' markets) and poultry farms, and maintain good hand and personal hygiene. If travellers experience flu like illness within 10 days of returning from China, it is important to mention their recent travel when contacting their GP or NHS 111.

PHE has produced clinical guidance for health professionals in England on the assessment and investigation of patients with severe flu-like illness who have recently returned from China. While the risk to the UK from avian flu such as A(H7N9) is currently seen as being very low, it still remains important for travellers to take steps to minimise their risks and also report their travel to their GP if they do experience flu-like illness on returning to the UK.
The UK is amongst the best prepared countries in the world when dealing with new threats such as avian influenza. PHE has arrangements in place for the detection and investigation of suspected cases and the management of confirmed cases and their contacts.
Travellers can check NaTHNaC's TravelHealthPro website for current vaccine and antimalarial recommendations for:
Published 26 January 2016
Last updated 22 January 2018
+ show all updates
Updated for the new year.
Updated for the new year.
First published.