Alcohol Strategy published
The Government's Alcohol Strategy, which includes a package of health measures, has been published today.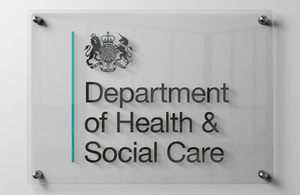 The Government's Alcohol Strategy, which includes a package of health measures, has been published today.
A minimum unit price for alcohol, which will target the cheapest products and help reduce drinking in those who drink the most, will be brought in. In the meantime, we will consult on banning multi-buy discounts, which won't affect good value offers on single items*.
The health measures included in the Strategy build on the introduction of ring-fenced public health grants to local authorities and the new Health and Wellbeing Boards, to enable organisations at the local level to work together in partnership.
Local health bodies will become responsible authorities under the Licensing Act, for the first time giving them the power to intervene in licensing decisions.
The Licensing Act will now also include health as an objective to allow local areas to limit the total number of licensed premises in their area.
The Secretary of State for Health, Andrew Lansley, said:
"Alcohol misuse is one of the biggest health problems we face as a nation. Last year there were 1.2 million admissions to hospital associated with alcohol.

New estimates show that it costs £3.5 billion every year, which is equal to £120 for every taxpayer."
The Alcohol Strategy, published today by the Home Office, encourages greater use of effective interventions by health professionals, such as:
brief interventions
specialised treatment for people dependent on alcohol
alcohol liaison nurses within A&E
There will now also be an alcohol check within the NHS Health Check for adults.
Dame Sally Davies, the Chief Medical Officer, will oversee a review of the alcohol guidelines so that people at all life stages can make informed and evidence based choices about their drinking.
New Public Health Responsibility Deal pledge on alcohol
The Department will continue to work with the alcohol industry and non-governmental organisations through the Public Health Responsibility Deal in a range of areas.
A new Public Health Responsibility Deal collective pledge, also announced today, is to take one billion units of alcohol out of the market by 2015 through improving the choice available of lower strength products.
Estimates suggest that in a decade this would result in almost 1,000 fewer alcohol related deaths per year, thousands of fewer hospital admissions and alcohol related crimes, and substantial savings to health services and crime costs each year.
Health Secretary Andrew Lansley said:
"The Responsibility Deal shows what can be achieved for individuals and families when we work together with industry. We know it is an ambitious challenge to work in this way but our successes so far clearly demonstrate it works. We will work hard to engage even more businesses and get bigger results.

"Cutting alcohol by a billion units will help more people drink sensibly and within the guidelines. This pledge forms a key part of the shared responsibility we will encourage as part of the alcohol strategy." 
This sentence was amended on 23 March after initial publication to clarify that we will be consulting on whether to ban multi-buy discounts.
Published 23 March 2012