News story
Alcohol statistics 'worrying' says Home Secretary
Figures reveal that more than one in three young adults drink to get drunk. Theresa May gives support to campaign to tackle alcohol misuse.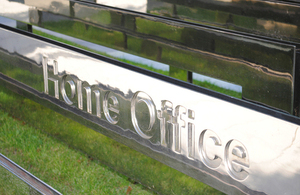 According to research comissioned by alcohol awareness charity Drinkaware, 36 per cent of young people drink with the specific intention of getting drunk.
Drunken regret
However, three quarters of 18-24 year olds regret their drunken behaviour, which includes not knowing how they got home (27 per cent) and ending up in hospital (three per cent).
Theresa May said: 'These worrying statistics are further evidence that the benefits promised by the 24 - hour drinking 'cafe culture' have failed to materialise.'
These findings are released as part of Drinkaware's 'Why Let Good Times Go Bad?' campaign. Run in partnership with more than 40 companies from across the drinks industry, the five-year £100m campaign challenges the attitudes and social acceptability of drunkenness among young UK adults.
For the first time, Drinkaware has teamed up with National Union of Students (NUS) to tackle alcohol misuse in university life.
Be responsible and safe
The Home Secretary lent her support, saying: 'We want young people to enjoy themselves but we want them to do it responsibly and safely. This campaign will compliment the government's plans to introduce tough measures to ban the sale of below cost alcohol, crack down on problem premises and overhaul the Licensing Act in favour of local communities.
'I am pleased that the drinks industry is taking this issue seriously by encouraging young people to think about the consequences of their behaviour that can lead to the drink-fuelled crime and disorder that blights many of our towns and cities.'
From early September, more than 16,000 pubs and bars will carry campaign posters, drink mats or mirror stickers. More than 7,000 supermarkets, convenience stores and off licences around the country will present young adults with tips for smarter drinking using in-store signage.
Published 6 September 2010