Press release
Alcohol statistics released
The North West Public Health Observatory has published statistics on hospital admissions related to alcohol.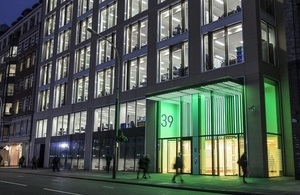 The statistics show that the number of admissions has increased by 25 per cent over the last five years.
In response, Public Health Minister Anne Milton said,
"Harm caused by alcohol is unacceptably high. Solutions to alcohol-related problems lie at every level of Government but we also need to change individuals' attitudes towards alcohol.
"That is why we have banned below cost alcohol sales and we are tightening licensing laws, including tough action to stop under-age sales. This action is supported by the Responsibility Deal that has already seen Britain's biggest retailers and drinks manufacturers commit to much better information for consumers on alcohol and health.
"Our alcohol strategy which will be published later this year will go further by empowering local areas to tackle these problems."
Published 26 August 2011