Alcohol consultation launched
A clampdown on binge drinking and alcohol-fuelled antisocial behaviour moved a step closer today.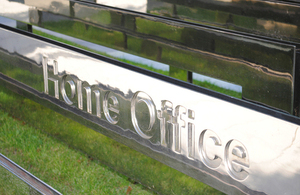 As part of the wider reforms to tackle irresponsible drinking, the Home Office today announced a consultation on a range of measures to cut crime, save lives and reduce alcohol consumption.
The government has already rebalanced the Licensing Act in favour of local communities so that anyone can object to licensing applications. It has also introduced a late night levy so that businesses that sell alcohol late into the night contribute towards the cost of policing. Now the Home Office has launched a 10-week consultation on five further areas of action:
a ban on multi-buy promotions
a review of the mandatory licensing conditions
a minimum unit price of 45p
a new health-related objective for alcohol licensing
cutting red tape for responsible businesses
Alcohol consultation
The measures are designed to tackle the problems associated with cheap drink and those who drink and sell alcohol irresponsibly.
Policing Minister Damian Green said: 'These measures are not about stopping responsible drinking but designed to tackle the minority who cause alcohol-related crime and disorder in our local communities.
'The evidence is clear - the availability of cheap alcohol contributes to harmful levels of drinking. It can't be right that it is possible to purchase a can of beer for as little as 20p.
'We have already introduced early morning restriction orders to curb alcohol sales, a late night levy to ensure those selling alcohol help pay towards the costs of policing and we have made it easier for local authorities to tackle problematic licensed premises.'
Irresponsible drinking costs the taxpayer £21 billion a year. There were nearly a million alcohol-related violent crimes and 1.2 million alcohol-related hospital admissions last year alone.
Read the alcohol strategy consultation and impact assessments related to individual proposals.
Published 28 November 2012