News story
£35 million boost for ultra low emission vehicles
Funding committed to low emission taxis and motorbikes, plus more chargepoints for workplaces and residential streets.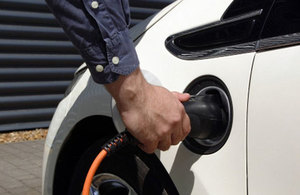 A major £35 million package to boost the uptake of ultra-low emission cars and scooters was unveiled by Transport Minister John Hayes today (13 October 2016).
The fresh funding commitment will see thousands more electric vehicle chargepoints installed on streets and at workplaces across the UK – after the number of new ultra low emission vehicles registered rose by 250% in just 2 years.
The government is also buying 2 brand new Nissan LEAF electric cars for the Government Car Service – on top of 4 that are already in use.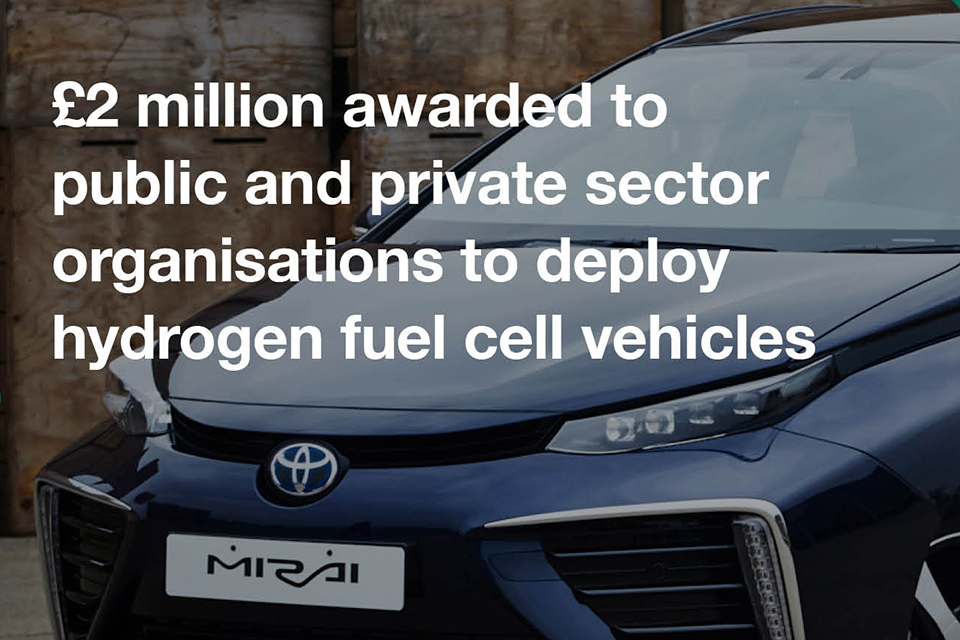 The vehicles are built at the Nissan motor manufacturing plant in Sunderland - a symbol of our world-leading automotive industry which the government is committed to supporting.
The announcement is part of the government's plans to improve air quality, and it comes as Defra launch a new consultation on introducing clean air zones in Birmingham, Leeds, Nottingham, Derby and Southampton by 2020 - delivering on the government's commitment to create cleaner air and reduce emissions.
Transport Minister John Hayes said:
No matter what mode of transport you need - a scooter to get to work, a car or a van to run your business - we are here to help you do it with zero emissions.

The number of ultra-low emission vehicles on our roads are at record levels and new registrations have risen by 250% in just over 2 years.

We are committing £35 million to help install new chargepoints and offer new grants as we aim for nearly all cars and vans on our roads to be zero emission by 2050.
The funding announced today includes:
next steps of a £20 million competition that will help councils roll out chargepoints for ultra-low emission taxis

up to £10 million funding for chargepoints outside workplaces and homes where there is no off-street parking

launch of an initial £3.75 million scheme to encourage uptake of zero emission motorcycles and scooters

£2 million awarded to public and private sector organisations to deploy hydrogen fuel cell vehicles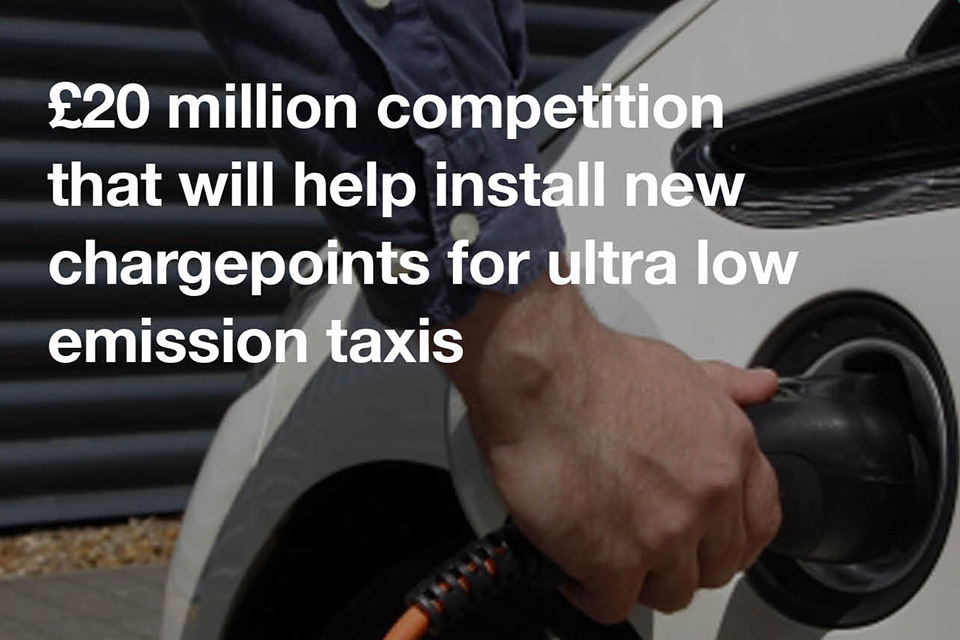 The funding is being delivered as part of the government's commitment to invest £600 million in ultra-low emission vehicles by 2020.
The pioneering £20 million pot to encourage the uptake of ultra-low emission taxis is the first of its kind, and will give councils the opportunity to apply for funds to install chargepoints to be used by local taxi fleets.
A £7.5 million workplace charging scheme, due to be launched this autumn, will be open to eligible private and public sector workplaces in the UK to support the installation of charging infrastructure for their staff and fleet use.
The vast majority of electric car owners charge their vehicles at home – which is not always practical for people without driveways. A further £2.5 million is being made available to councils who commit to installing chargepoints on streets near homes without private off-street parking.
In addition, an initial £3.75 million is being made available for motorcycle and scooter riders who want to want to go green, providing them with up to 20% off the cost of an electric motorcycle or scooter. Buyers will be able to claim a maximum discount of £1,500.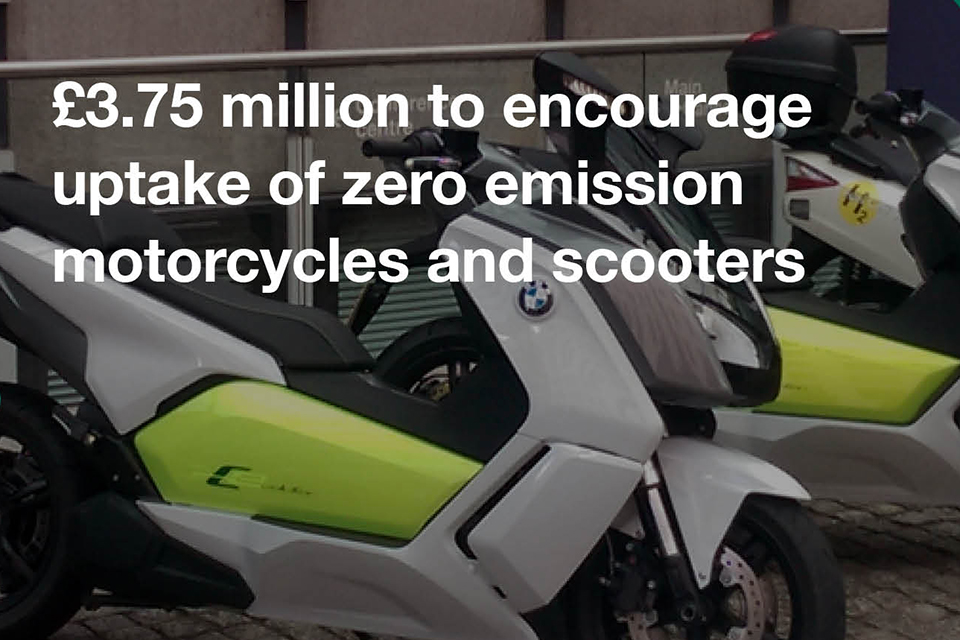 We are also revealing the winners of our hydrogen fuel cell vehicles fleet competition.
Fourteen public and private sector fleets from around the country – city councils, emergency authorities, car hire firms and the Science Museum amongst them - will receive a share of £2 million for a total of 50 hydrogen-fuelled cars and vans, more than doubling the number of these types of vehicles on UK's roads.
The government has already taken great strides in getting organisations around the UK to switch to zero emissions vehicles. Through the £5 million Go Ultra Low public sector fleet scheme first launched in 2014, more than 280 electric cars are already being used by councils, hospitals and emergency services across England and Wales, as well as government departments.
News desk enquiries
Media enquiries 020 7944 3021
Out of hours media enquiries 020 7944 4292
Switchboard 0300 330 3000
Published 13 October 2016