News story
2016 Basic Payment Scheme (BPS) update
More farmers in England receive BPS payments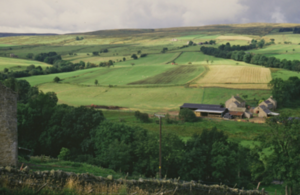 The Rural Payments Agency (RPA) has announced that over 68,200 farmers in England have now received a 2016 BPS payment.
The payments to some 79% of eligible claimants, worth £1.14 billion, include a range of 2016 BPS claim types and sizes, including young farmer, those inspected and farmers with common land.
The RPA remains focused on paying 90% of eligible claims by the end of December.
BPS payments are made direct to bank accounts via BACS transfer so farmers should make sure RPA has the most up-to-date account details. Once a payment has been made a remittance advice is sent in the post, confirming the amount paid.
Support
More information on BPS 2016, including scheme rules and details of how payments are calculated, is available at www.GOV.UK/rpa/bps2016.
2017 cross-compliance
The RPA will soon be publishing the 2017 cross compliance guide and a video on inspections on GOV.UK. Farmers and landowners must follow cross compliance rules if they claimed for the Basic Payment Scheme (BPS), a stewardship scheme or the English Woodland Grant Scheme (EWGS) in 2016.
The rules come into effect from 1 January 2017.
Published 20 December 2016