Press release
£12 million to help people with mental health problems get back into work
The government has announced a further £12 million is to be invested in helping people with mental health conditions return to work.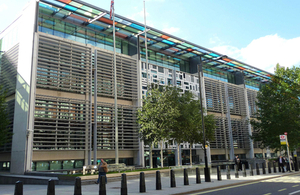 Nearly half (46%) of people claiming Employment and Support Allowance have mental health conditions while mental ill-health is estimated to cost taxpayers and businesses £105 billion a year in health and police services, welfare benefits and sickness absence.
Four pilot areas will use the funding to test whether better coordination of mental health and employment services could help thousands of people find and stay in employment as well as improve their mental health.
Each of the pilots will test a number of different approaches, including:
key workers and individual support packages to help claimants create bespoke action plans and coordinate existing local support services
support for new employees to make sure they can stay in work and cope with anxiety and other ongoing problems
training employment advisers to identify mental health problems and for GPs to recognise the importance of work in improving mental health
Deputy Prime Minister Nick Clegg said:
It is shocking to think that mental health is now the leading cause of illness in the workplace. It's even more shocking that many of the people suffering are simply not getting the support they need.

That's why I'm working hard in government to bring mental health out of the shadows. I'm heading up a dedicated mental health taskforce and pushing for investment in pilots like this to help create a fairer society where people get the right support and treatment they need, when they need it.
Local Government Minister Kris Hopkins said:
Mental health is a big problem but we can do something about it. As the successful Troubled Families programme has shown, by bringing different services together in a way that works for the people who need them, we can get better results for individuals and save money for the taxpayer too.

These programmes will help show how better coordinated health, care and employment services can get people back to work or reduce their sickness absences. That's not only good for businesses and the economy but, more even importantly, can help make people healthier and happier.
Minister for Welfare Reform Lord Freud said:
We want people with mental health conditions to have the same opportunities in the world or work as everyone else and not simply written off on out of work sickness benefits as often happened in the past.

That is why we are trailing different types of support to improve employment and health outcomes for people with common mental health problems.
Norman Lamb, Minister of State for Care and Support said:
I want to build a fairer society and that means people with mental health problems must get the help they need to find and stay in work. That's why we've invested £1.5 million to help develop the best possible support for those stuck in a cycle of unemployment and poor health.

I'm delighted that this work is getting wider investment. The new pilots will build on our existing work and help develop better links between health and employment services so that more people get the support they need.
Further information
The 4 pilot areas are Blackpool, Greater Manchester, North East Combined Authority and West London Alliance. All 4 pilots were previously announced as part of the Growth Deals agreements in July and will measure the impact of integrated services for 5,000 people.
The £12 million investment includes £6 million from the Department for Communities and Local Government and £6 million match-funding from pilot areas.
The funding builds on £3 million invested earlier this year by the Department of Health and the Department for Work and Pensions in work to help people with mental health problems who are unemployed back in to work. This existing work includes: employment support and talking therapies programmes; support with job seeking through group work; telephone-based psychological wellbeing and employment-related support; and exploring options for online support.
The Deputy Prime Minister will chair the first meeting of the new Mental Health Taskforce this week. As announced last month, the new taskforce will include Cabinet ministers from across the coalition government and will examine how government can improve mental health services for young people, crisis care and help people back into work.
Office address and general enquiries
2 Marsham Street
London
SW1P 4DF
Contact form http://forms.communiti...
General enquiries: please use this number if you are a member of the public 030 3444 0000
Published 15 December 2014