£1 million grant for Bomber Command Memorial
Heritage Minister announces Government boost for Green Park monument.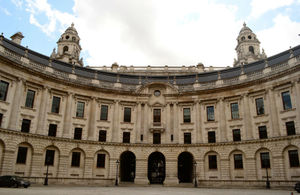 A one-off grant of £796,000 towards the creation of a permanent memorial to honour the 55,573 men of Bomber Command who lost their lives in World War II was announced today.
A grant of £204,000 was recently given to the project under the Government's Memorials Grant Scheme, bringing total DCMS support for the project to £1 million.
Green Park
The memorial, which has been largely funded by donations from a public appeal as well as significant contributions from three individual benefactors, is due to open in June this year in London's Green Park.
Heritage Minister John Penrose said: "The sacrifice made by everyone who served, and the many who lost their lives, with Bomber Command during the war humbles us all.
"These Government grants will settle the tax bill that the campaigners will have to pay, so the public's donations will all go to fund the memorial, rather than to the tax man."
Further information
Published 28 June 2012