Case study
Whitefox Technologies: biofuel breakthrough in North America
Specialist engineering firm establishes foothold in US ethanol production market after transAtlantic 'Clean and Cool' missions.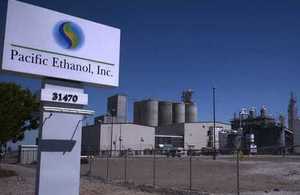 UK-based engineering company, Whitefox Technologies has successfully exploited market opportunities in the US after attending 'Clean and Cool' missions run by Innovate UK and the Department for International Trade.
Whitefox specialises in membrane-based technologies with a focus on efficient ethanol production. Their solution minimises waste and emissions whilst increasing energy efficiency and returns on production.
Innovate UK 'Missions' help Whitefox make new connections
Whitefox attended two 'Clean and Cool' missions in San Francisco and Brazil. The trips are designed to help entrepreneurs meet potential new investors, project partners and customers. They are also an opportunity to gain knowledge of the market and increase exposure.
Gillian Harrison, CEO Whitefox Technologies, said:
In one week, you go from a UK company thinking about exporting, to a company that knows something about what's involved and in our case, it gave us the confidence to think 'yes we can do this'.
Whitefox wins Pacific ethanol deal
The missions helped Whitefox gain knowledge of the biofuels industry and understand the legislation on low-carbon fuels in the US. This gave them the confidence to pitch their technology solutions to US biofuel producer Pacific Ethanol.
Pacific Ethanol successfully trialled Whitefox's ethanol dehydration unit at their Madera plant in 2015 and then agreed a commercial deal in 2016.
They are now in talks about additional installations at 7 further Pacific Ethanol plants. International demand for ethanol is growing, with 850 million gallons exported from the US every year, so this represents a huge market opportunity for Whitefox.
Neil Koehler, CEO & Director of Pacific Ethanol, said:
It is hundreds and thousands of dollars of lower cost, on natural gas. In California, we're reducing our carbon score by about a point, so almost $400,000 of value. There are very few technologies that we could point to that would give us that kind of quick return on our investment.
Whitefox attracts global interest
Since the Pacific Ethanol deal was announced Whitefox Technologies has had a stream of new inquiries from North America and Europe and other ethanol producers are already using their technologies in the US.
Gillian Harrison added:
Without doubt, the California experience has enabled us to enter the US biofuels market more broadly.
Published 16 June 2017