School support services: 3BM
3BM successfully delivers school support services across the London Tri-Borough with their joint venture partner, Prospects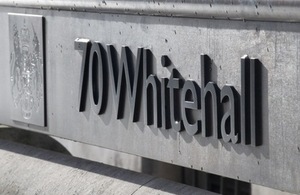 Introduction to 3BM
"Partnering with Prospects in a mutual joint venture has empowered us to become a highly successful public service mutual." - Andy Rennison, Managing Director
3BM spun out of the London Boroughs of Hammersmith and Fulham, Westminster City Council and the Royal Borough of Kensington and Chelsea in 2013 as a public service mutual. They formed a mutual joint venture with Prospects to deliver services directly to local schools (192 contracts) as well as strategic functions back to the 3 local authorities (single contract). 3BM went live with 43 staff – 18 months on 3BM employs 60 people, revenue has increased by 60%, and staff retention is at 96%.
Developing the mutual joint venture
When considering spinning out the staff acknowledged the risks of unilaterally running a business without the security of the local authority. They asked the local authority to help them find a minority partner who could not dictate but could provide strategic support. Through paying for Prospects support, by shares in this joint venture, 3BM have a partner with a shared aim (and benefits) of developing 3BM to be as successful as possible.
When considering options, the council following stakeholder consultations were confident that the staff could deliver more efficiencies in the longer term, achieve greater service improvements and a more sustainable service delivery model through being freed from current constraints and the empowerment of mutualisation rather than traditional outsourcing.
Continuing the theme of innovation, rather than add financial costs to 3BM's first year, payment for Prospects services was via a release of shares in the Joint Venture. Prospects have had to make a significant investment of people and skills to help 3BM have a successful transition, embed mutualisation and commercialise further. The Managing Director of 3BM, Andy Rennison, is clear that greater benefit and development of the partnership has been achieved through this approach.
Realising the benefits
Forming the joint venture allowed 3BM to bring its committed and experienced staff into the JV with Prospects who provided intensive initial support (and who continue to provide lighter touch support). This is ongoing and highly valued by 3BM. Support focussed on helping with business development, developing a joint service offer, mobilisation, commercial readiness reviews and, critically, supporting the culture and practical shift from employees to empowered co-owners under the mutual model.
Customers have also seen the benefit, by extending the workforce, 3BM have been able to offer new services and consolidate the quality of their existing offer. In their annual customer survey, all customers expressed satisfaction with 76% being very satisfied and every customer expressing satisfaction with their services during the first year of 3BM. Client confidence has been further demonstrated by over 50% of the schools signing up for a 3 year contract option rather than the normal annual contract.
Through creating the partnership, the staff groups spinning out felt "safe" and Prospects provided the council with the assurance that the service would continue and staff protected if obstacles to transition were hit. This helped the council feel confident in releasing these services and has ultimately played a big part in how successful they have been.
Published 22 May 2015