Case study
PossAbilities: A public service mutual in adult social care
Staff from PossAbilities talk about becoming a public service mutual and the difference it has made to them and to the vulnerable adults they serve.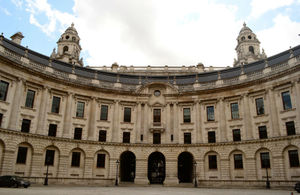 PossAbilities: A public service mutual in adult social care
PossAbilities: A public service mutual in adult social care
Jacqueline Armstrong, Supported Placement Team, PossAbilities:
For me it feels like there's sort of a community and a family.
Colette Crooks, Operations Director, PossAbilities:
Innovation, creativity we can make things happen quickly, we can do it all.
Rachel Law, Chief Executive, PossAbilities:
People really feel part of the organisation so staff really want to make it work.
Colette Crooks:
PossAbilities is a fantastic service and we provide services mainly for vulnerable adults including people with disabilities, people with mental health and acquired brain injury.
Rachel Law:
When we were part of the council we never had any funding to improve service delivery whereas now our profit or any surplus can be can be spent on improving the services that we offer so we were able to invest in our services. We ask people 'if we make a surplus what would you like us to spend that on?' so people are really engaged and really have a say in the running of the organisation. Everything that we do improves services for people that we support and that's our main objective. I just think we've grown as people and I think we've grown together. I'm most proud of the fact that the staff took a leap of faith and they believed in PossAbilities right from the start, they took that leap of faith and I think it's paid off and I'm really proud of that.
Jacqueline Armstrong:
I do think what's changed a lot for me is the people that we support. People come in our office and you only have to see somebody - it's 'Hi!', people shouting your name, 'how you doing' - you know, saying that they like you and you don't do it for that but it's just a bonus knowing that people are happy.
Rachel Law:
There's so many benefits that spinning out can bring. You're able to innovate, the customers get a better service. My advice if you you were looking at spinning out of a local authority is to go for it.
Published 1 June 2018