Case study
Royal Bank of Scotland
Royal Bank of Scotland has introduced a Focused Women's Network as part of our commitment to promote gender equality in the workplace.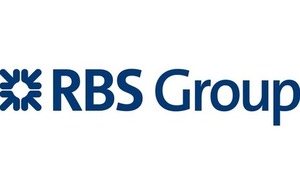 RBS recognise that improved gender balance across the organisation enables better understanding of, and responsiveness to, our diverse client base and helps promote diversity of thinking across the organisation.
The RBS Focused Women's Network (FWN) was launched in 2007 to support the business in actively attracting, developing and retaining talented women.
Due to the success of this initiative, a dedicated FWN coordinator was appointed in 2012 and a significant budget for the network was established to further support the organisation's aim to achieve gender balance in senior positions. In the last 3 years, the FWN has grown from 2,000 to 6,000 members across 31 countries. This includes 300 male members who recognise the value that a diverse team can bring to the business.
Issue to be resolved
In 2011, our internal reports confirmed that although 54% of employees across our organisation are female, men held 82% of executive positions and 73% of senior management positions at RBS.
We recognised the need for a dedicated framework to provide tools to advance women's careers would be of real benefit to the organisation.
Action taken
The FWN has 4 key areas of focus . Events and initiatives are held in relation to each of these themes – see examples below . These events are open to all RBS employees, both men and women, at all levels of seniority, and are facilitated by both internal and external experts.
Personal Development Events
In the past 12 months, the FWN has delivered c100 workshops globally, covering a variety of subjects including:
Confidence building
Leadership skills
Internal interview skills
Networking skills
Creating a personal brand
Transitioning to flexible working
Managing promotion/career change
Preparing for redundancy
Networking, Mentoring & Role Models
Internal networking opportunities are offered globally and aim to:
Unite employees from different business areas and divisions and increase collaboration amongst colleagues
Help individuals gain access to senior leaders and increase their own visibility within RBS
FWN offers and supports external networking opportunities in partnership with women's networks at other top corporates and professional women's organisations (e.g. Women in Banking and Finance, We are the City), which aim to:
Create new business opportunities for RBS
Connect current and potential customers with opportunities for growth
Share knowledge and contribute to the success of the members of other women's groups
Corporate Social Responsibility:
Focused Women's Week The network's annual conference, held each March for the past five years to celebrate International Women's Day, has evolved into a week of events that raise the profile of gender diversity issues.
Focused Women's Week gives RBS staff the opportunity for open dialogue with senior leaders
Focused Women's Week includes a client event offering customers the opportunity to network, take part in open dialogue with senior leaders, share their own inspirational stories, and most importantly, create B2B opportunities.
High-profile participants include:
In addition to these events and initiatives, RBS appointed a dedicated FWN Coordinator, supported by a significant budget. This role will continue to support the organisation's aim to achieve better gender balance in senior positions.
Result
All the programmed activity, initiatives and events have helped RBS achieve the following results:
25% (3 out of 12) of board members are now female (compared to an all-male board in 2008). Number of women in executive positions and senior management roles has continued to increase over past 5 year.
6,000 Focused Women members in 31 countries.
£150,000 raised for charity since inception.
In 2012, the FWN was instrumental in setting up the Women's Interbank Networking Group (WING) in Hong Kong. 13 banks now participate.
The Chair, and founder of FWN, achieved a prestigious place in The International Alliance for Women (TIAW) World of Difference 2012 awards. TIAW 100 Award recognises individuals whose efforts have advanced the economic empowerment of women locally, regionally or worldwide.
Earlier this year, the Focused Women's Academy was launched as a portal for employees to easily access events, information and learning tools that will help their development.
Through the sheer size of its membership, FWN is a powerful voice for change and influence at RBS and has raised the profile of the need for gender balance across the organisation.
Next steps
Despite the success of the FWN, RBS aims and plans continue to evolve and develop. Some specific examples include:
Establish a regional FWN Committee in India during early 2013
Offer a broader range and higher number of events, both face to face and virtual
Target to increase global membership from 6,000 to 10,000
Secure a senior executive representative from each division for the FWN Global Committee
Create an advisory board comprised of a mixture of internal and external experts.
Hardwire the FWN objectives of committee volunteers into their appraisals to motivate and re-energise the committee
Additional information
RBS support the recommendations in the Lord Davies' Report and recognise the importance of women having greater representation at key decision making points in organisations, particularly in the banking industry.
The diversity agenda remains a key priority for RBS. We are committed to supporting women to reach their full potential through a combination of:
Leadership development programmes and events
Introducing and encouraging supportive policies
Utilisating and strengthening internal and external networks.
RBS is committed to working with clients and other organisations to achieve better gender balance, recognising the expected improvements in business performance.
Useful links
Published 7 October 2013