Case study
Reach Robotics Limited
We interviewed the co-founder of a consumer robotics start-up in Bristol which is changing the future of gaming.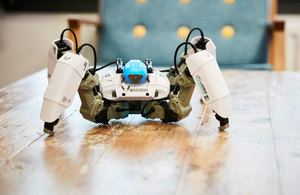 Based in Bristol, Reach Robotics is a tech start-up looking to change the future of gaming. Founded in 2013 by Silas Adekunle, they've developed the world's first robotic gaming system for the consumer market – MekaMon.
These 4-legged battle robots combine robotics, augmented reality and immersive play. Controlled by a smartphone app, they bring high-end technology to mainstream gaming audiences.
The main purpose of the platform is to entertain, but Silas also hopes to provide tools for future robotics and science, technology, engineering and mathematics (STEM) education.
You can watch our Reach Robotics video with captions on YouTube.
Their vision
Silas always had an interest in engineering and electronics. He knew he wanted to make a living through robotics and the 'lightbulb moment' happened while he was studying at university.
Silas explains:
I was taking robots into schools to get younger people interested in science and STEM. I saw that as you combine gaming elements, the retention and engagement was a lot higher.
This realisation formed the basis of his vision for the company. Silas took time to get business advice and find out what he needed to do to make his vision a reality. He spent over a year speaking with local networks and showcased his first prototype at events to gauge interest.
Starting a limited company
In May 2013, in his final year of studies, he registered Reach Robotics as a private limited company.
Speaking about why he decided to register as a limited company, Silas said:
When you're dealing with physical robots, you're going to need some funding and some support. You need a team of people.

I'd started networking and applying for grants and this was a way to make the project more legitimate. To be able to allow other people to get involved, I needed to have a shell to structure and encapsulate everything.
Over the next 4 years, Silas developed the product with his co-founders. His university and local innovation centres supported the company, providing workspace and mentoring. In the early days, the company relied on grants. But in 2016 they secured major investment funding.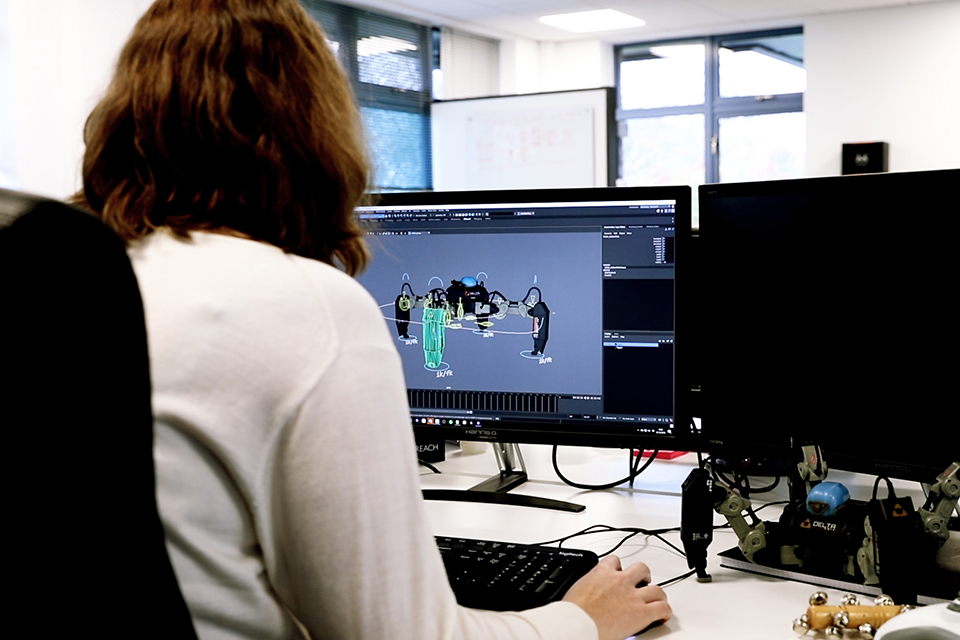 Silas found that securing funding and manufacturing the product was a challenge. Convincing people to get involved and finding people with the right skills took time. It was key to have the right team around him.
Silas explains:
Finding the right people with the right skills takes patience and time. The same way you build a product and you go through prototyping and an MVP stage, you have to do that with the team as well until you find the right fit.
Commercial success
In November 2017, Reach Robotics made the move to their current larger premises. This move coincided with the company signing an exclusive distribution deal with Apple retail. On 15 November 2017, they released MekaMon into the world.
The deal with Apple retail was one of the reasons for the company's growth. Originally a team of 5, the company now has over 30 staff and 6 directors.
Speaking about the deal and the need for the expansion, Silas said:
Once you go commercial with a consumer product, the different functions you need grow – marketing, sales, logistics, customer support.

When you're working with companies of that calibre, there's a certain standard which is expected. Not just from the product but from the company.
Following the release of MekaMon, 2018 was a year of further development. In October 2018, they released a new version and increased their distribution channels to include Amazon and Harrods.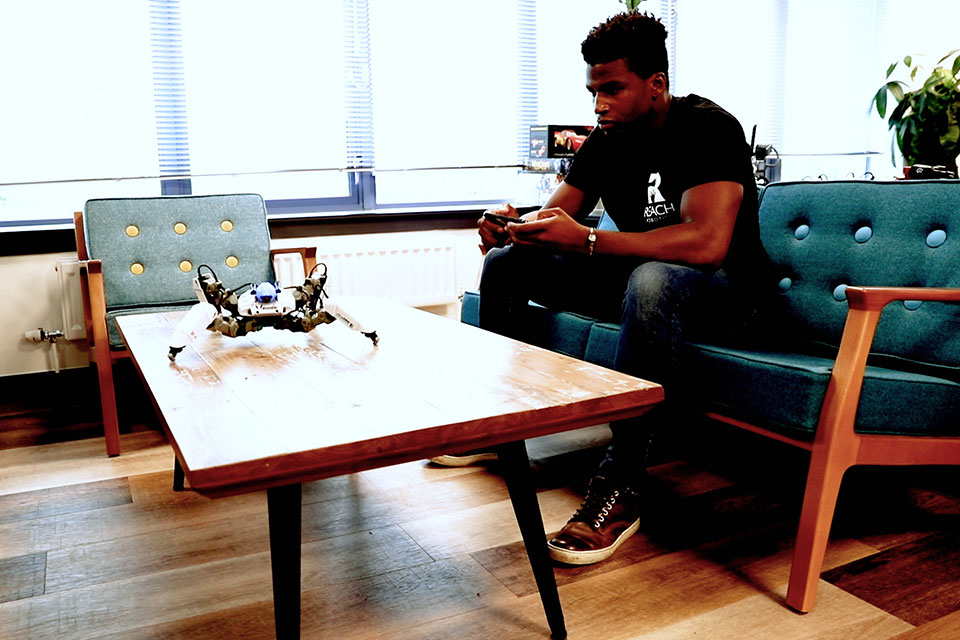 Looking to the future
In the future, the company's looking to develop new products and aims to make them accessible to more people.
As they look to grow the company further, Silas is very proud of what they've already been able to achieve. He believes that every member of the team has had an important role to play in the company's success. He said:
In terms of what I'm most proud of, it'll be what we've achieved here. All this is built on the back and hard work of people coming in at different stages.

Being with people that you can trust, that are doing the best work of their life, it's an amazing feeling.
With sales of MekaMon proving to be successful and the company growing, Silas has lots of competing priorities. He's had to learn how to manage his time effectively and switch between different roles.
He admits that start-up life can be hectic and getting the work-life balance right is sometimes a challenge. Yet, it's one he relishes:
If you like a challenge in life, or you like to lead an exciting life, you can't ask for a better way to experience it.
Published 20 December 2018
Last updated 10 January 2019
+ show all updates
Podcast link added.
First published.