Case study
Bear Pit Theatre
We interviewed 3 of the founding directors of a community focused theatre in Stratford-upon-Avon.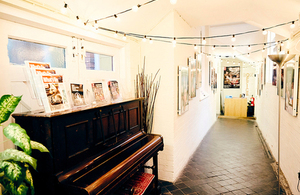 The Bear Pit Theatre is a voluntary organisation based in Stratford-upon-Avon, Warwickshire. It aims to provide a venue for, and bring together, the different artistic and amateur groups in the town.
Founded in 2008 by a small group of actors, it was initially run as a social enterprise. They took the decision to register as a limited company in 2011.
In these interim years, they organised fundraising events and searched for a venue. They also visited other community groups to get advice and see how they worked.
Speaking about why they wanted this space, artistic director, David Mears said:
We felt it was really important that in a town that celebrates Shakespeare, there should be a venue for local community groups and amateur theatre makers to produce work.
Limited by guarantee
One of the reasons they became a limited company was because a local church offered them a space to lease. A condition of the lease was that they had to be a registered company. They also realised that it was beneficial to have the protection of limited liability when trading or issuing contracts.
David explained:
For the United Reformed Church to take us seriously, we needed to look serious. We also didn't want to have any personal liability. We could now act not as individuals, but as an entity to trade.
They chose to be a company limited by guarantee rather than share capital. This a common choice for not-for-profit organisations. Profits made by this type of company are not distributed to its members but put back into the company.
It's also a suitable company type to register with The Charity Commission, something that the Bear Pit went on to do in 2014.
Listen to our latest podcast – the directors of the Bear Pit tell us how they set up and the challenges they faced.
Running the company
The company is now run by 8 directors. Each director is a volunteer and has an equal say in the running of the company. They all bring different knowledge and expertise to the monthly board meetings.
In the early days, none of the founding directors had much experience of running a company. They used an accountant to help them incorporate the company, and he still helps them to file their accounts.
Pamela Hickson, vice chair of the board, explained:
For all of us it has been a learning curve as to how to register a company, how to approach the charity commission and so on.

We were very fortunate that one of the founding members was married to an accountant. He was already looking after other charities and small businesses in the town and he gave us a lot of advice.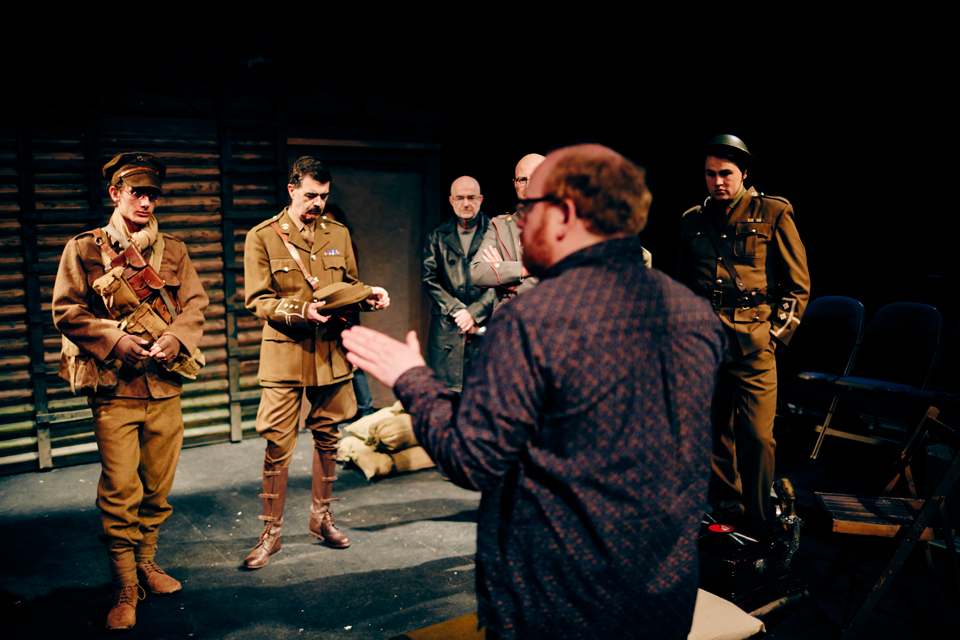 The Bear Pit Theatre Company produces a range of shows throughout the year.
At first, the company was only able to hire the space in the church for long weekends. Each time they put on a performance they had to hire seating and equipment, and had limited time to set up.
Recognising this was not cost effective or sustainable, they made a formal agreement with the church to lease the space full-time.
Now their permanent home, the directors invested their profits into the theatre space. Due to their charity status, they were able to apply for funding and claim gift aid on donations. They refurbished the backstage areas and fitted permanent seating and a lighting rig. This enabled them to put on more performances and improve the space for visiting companies, increasing demand for hire.
Speaking about making the company financially sustainable, David Derrington, finance director, said:
In the early days, we put on some very popular shows. These shows are the ones that make us quite a lot of money. Money that we re-invest in the theatre.

We can't re-invest in the theatre or pay the rent without doing that. It's an ongoing thing, it never stops.
Ten years
The Bear Pit is celebrating its 10th anniversary this year. Over this time, the company has relied on volunteers and the dedication of its directors. This can sometimes be a challenge.
Pamela explained:
The biggest challenge we've faced in setting up this company is because we're run on volunteers and their goodwill, it's trying to get a work-life balance. It's been quite hard not to lean too heavily on people's goodwill.
The directors admit it's hard work, but the feeling of community and a love of theatre keep them going. In the future, they want to strengthen community ties further by working with local schools and students with an interest in the theatre.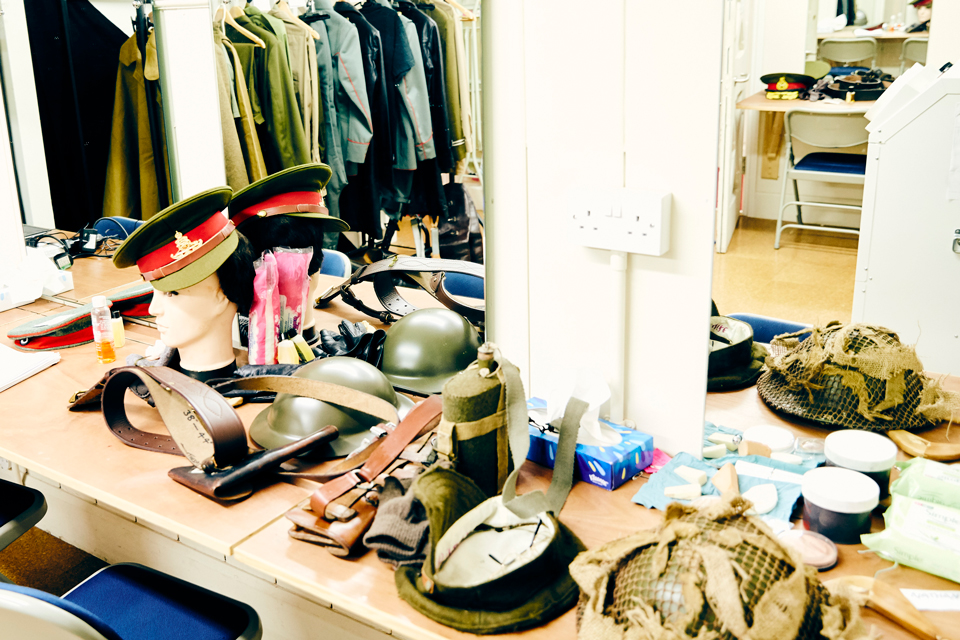 Currently performing its 30th production, the Bear Pit has developed a loyal following. This is something that David Mears is very proud of:
We have created a community here in Stratford-upon-Avon and here in this venue. It's thrilling to know that from nothing we have created this space and welcome thousands of people through the door every year.

We have a venue that can be used by lots of different individuals and groups, to produce lots of diverse and interesting pieces of art.
Published 8 November 2018
Last updated 15 November 2018
+ show all updates
Podcast added.
First published.